Whether you're an executive going to and from meetings or going to the airport, a black car service is usually more comfortable than a taxi or an Uber, and it can be more convenient.
Chauffeur in its modern form has been around since the horse-drawn carriage days, with a heritage dating back to the hackney carriages that arose in London and Paris in the 17th century.
As the Crown Victorias, Town Cars and Continentals age, the next generation of black car models have made their way into fleets.
Here are 10 of the best cars to look out for when hiring an executive black car service.
Bentley Bentayga
Despite not being behind the wheel, the Bentayga's passengers can feel that they are in complete control of their driving experience. With a touchscreen remote control, rear seat passengers can adjust their seat and the level of heating, ventilation or massage, operate the entertainment systems and monitor the vehicle's speed and outside temperature.
Depending on how the car is specified, passengers can take advantage of a bottle cooler in the center console, two 10.1-inch screens that can stream video from a mobile device and mood lighting. There are two cup holders in the rear as standard. Passengers have 40.9 inches of legroom.
Rolls Royce Phantom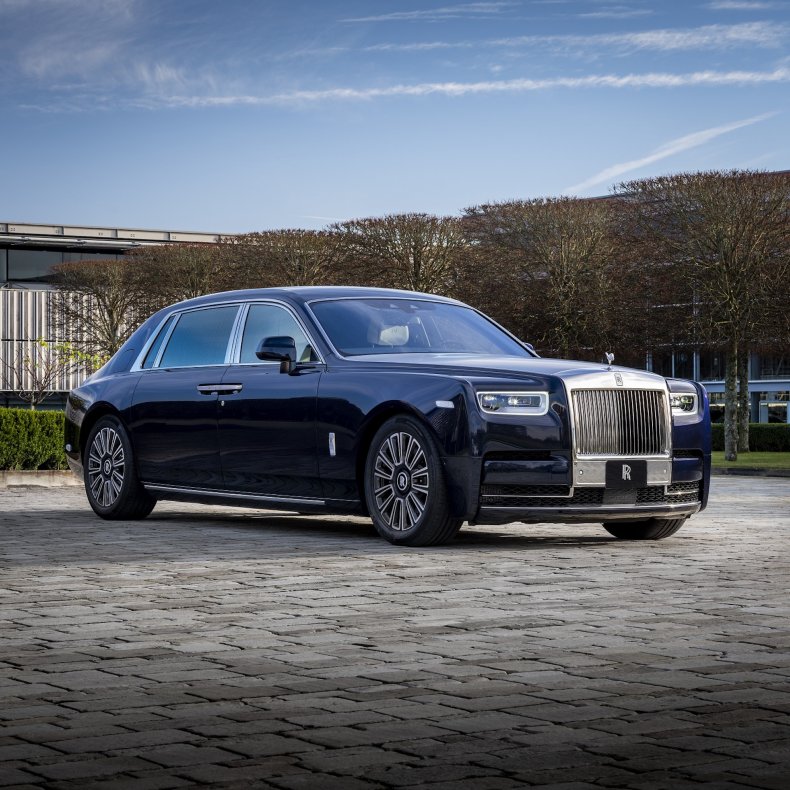 The ultra-luxurious character of every Rolls-Royce is illustrated by what is offered to the passengers in the rear. A cooler built into the center is made for decanting champagne or whiskey. The headrests can be upholstered and folding footrests are available. A rear entertainment package and picnic tables with controls in the center armrest are available for each passenger. The Phantom has 19 cubic feet of cargo space.
An extended version of the Phantom can be supplied with a Privacy Suite, including privacy glass and curtains, along with a sound-isolated Privacy Division between the front and rear compartments.
BMW 7 Series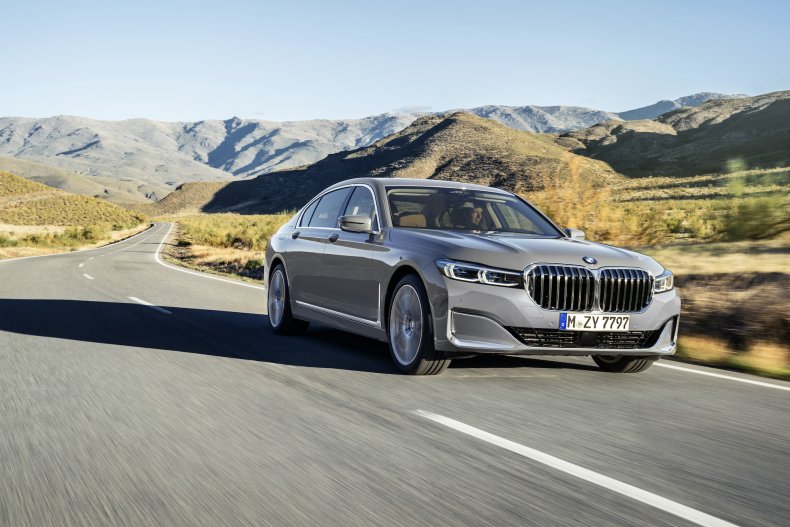 Getting around in a sporty 7 Series probably means taking advantage of BMW's Luxury Rear Seating Package. Central to the package is a 7-inch control pad (mounted on the center console or usable anywhere via the Wi-Fi hotspot) that controls infotainment, comfort and communication functions. The rear seat is equipped with heating, ventilation and massage.
The 7 Series features 44.4 inches of rear legroom and 18.2 cubic feet of cargo space.
Lexus LS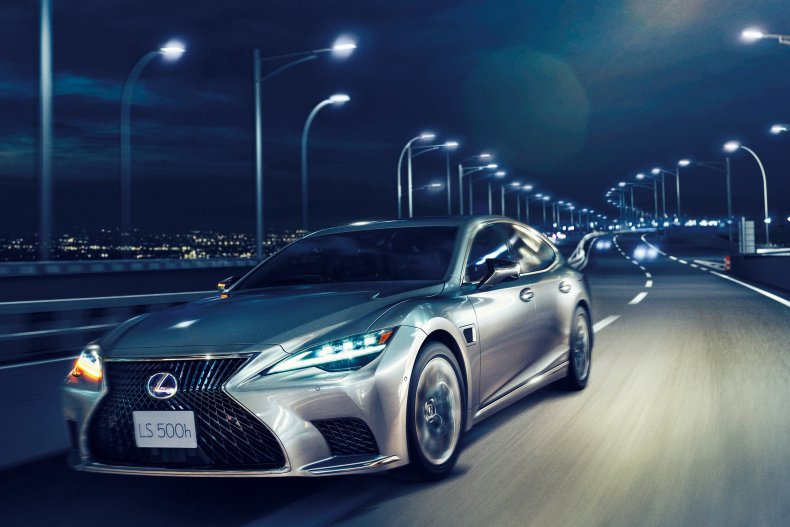 The Executive Package makes the Lexus LS an ideal space for luxury travel. It is available on the Lexus LS and offers rear passengers 22-way power rear seats with butterfly headrests, memory, multi-function massage and heated functions. Electrically retractable headrests and a rear right electrically adjustable seat with an ottoman are also part of the package.
The executive sedan has 17 cubic feet of cargo space and 38.9 inches of rear legroom.
Lincoln Navigator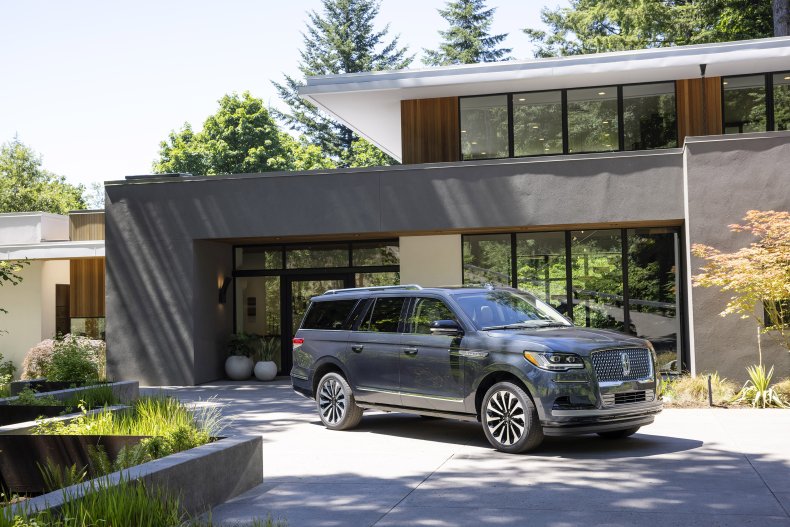 For those seeking a little more height on their ride, the Lincoln Navigator offers a suitable luxury experience for second-row passengers. Heated second row seats are available in the Captain's Chair or in a 40/20/40 split seat configuration. The optional captain's seat places a 4.2-inch LCD display with multimedia audio controls in the center console that passengers can access.
The Lincoln Play rear entertainment system, with screens on the backs of each front seat, is also an option.
The Navigator is spacious and can accommodate a third row of guests. The second and third rows get 42.6 and 40.9 inches of legroom, respectively.
Entry and exit of the Navigator is aided by electric footboards and release buttons in the second row of seats for access to the third row.
Cadillac Escalade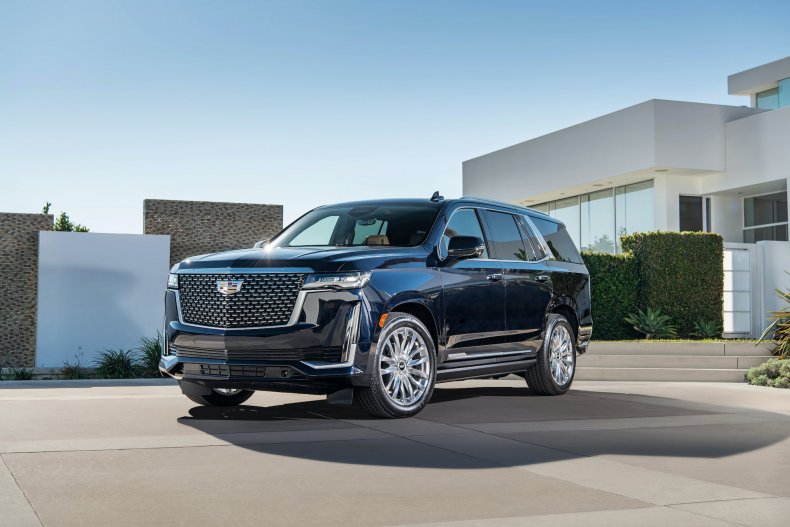 Now in its fifth generation, the Cadillac Escalade makes impressive road presence, interior comfort and air suspension options on the top trims a popular choice for hauling groups from A to B. Rear climate control adds to comfort . The electrically unlocked second row seats allow for unobstructed climbs to the third row.
An optional cooler in the front center console keeps refreshments cool. Two independent 12.6-inch rear screens form the rear entertainment system. Two HDMI and two USB-C ports are also available in the rear seat. Heated and ventilated seats are available for the second row of seats.
Audi A8 L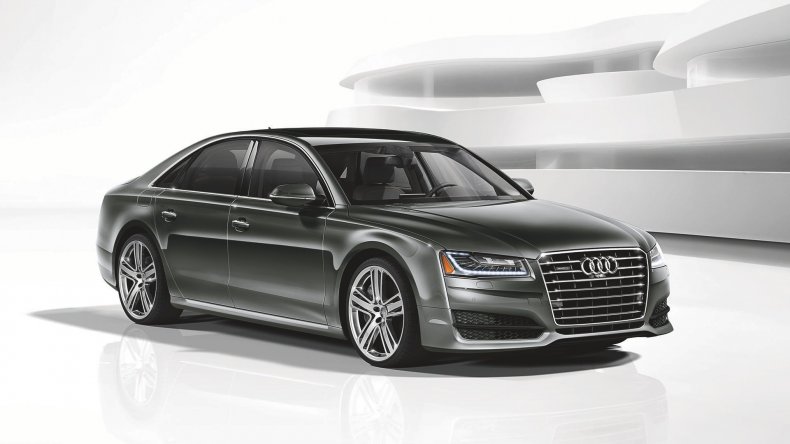 When equipped with the Executive Plus package, the Audi A8 L gives rear passengers control over the media and climate settings on a display in the center console. When traveling from meeting to meeting, Matrix LED rear reading lights are available to review notes and briefings. The package also adds heated rear seats.
A separate luxury package can address the ventilation and massage functions for those seats, along with heated armrests in the doors and center armrest, lumbar support and memory function.
Second row legroom is 44.3 inches.
Mercedes-Benz S-Class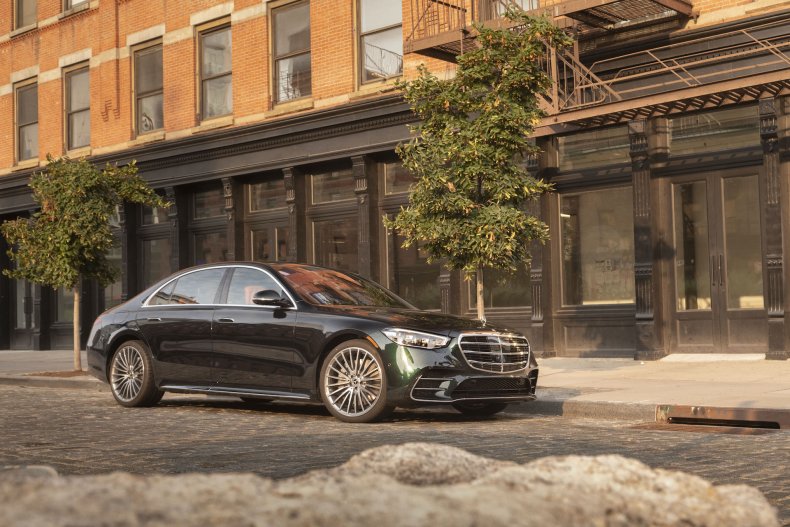 The German carmaker's S-Class can be supplied with various rear seat packages as part of the Executive Line. Some of those features include four-zone automatic climate control, wireless charging in the rear cabin, quick-heating and ventilated rear seats, an "executive seat" rear right with driver controls and a memory system for individual passengers.
A tablet with infotainment system, located in the center console and removable, controls the entertainment system in the rear. The S-Class has 44 inches of legroom in the second row.
Land Rover Range Rover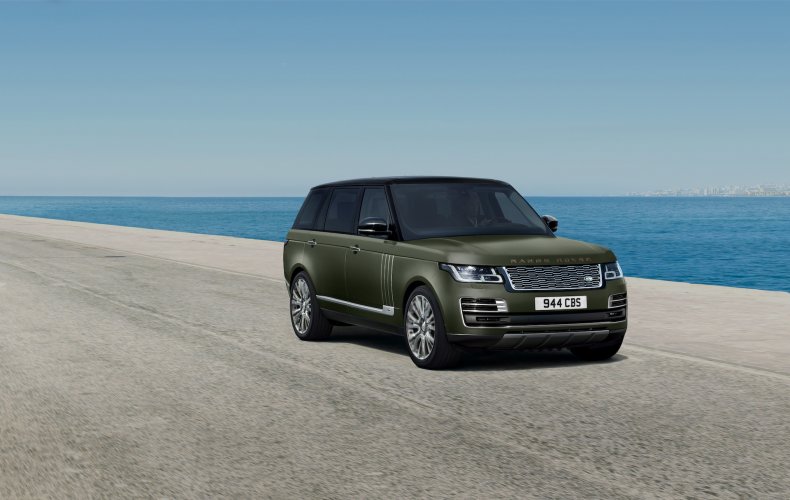 The option to add Executive Class rear seats to a Range Rover adds a lot of comfort. At the highest specifications, passengers can make use of climate seats, memory functions, four-way adjustable lumbar support, footrest, a foot warmer and a cushion package.
Passengers can stretch out with the Land Rover's 39.3 inches of legroom in the second row.
The redesigned 2022 Land Rover Range Rover is coming soon and offers seating for four passengers, enabling a more exclusive travel experience.
Porsche Panamera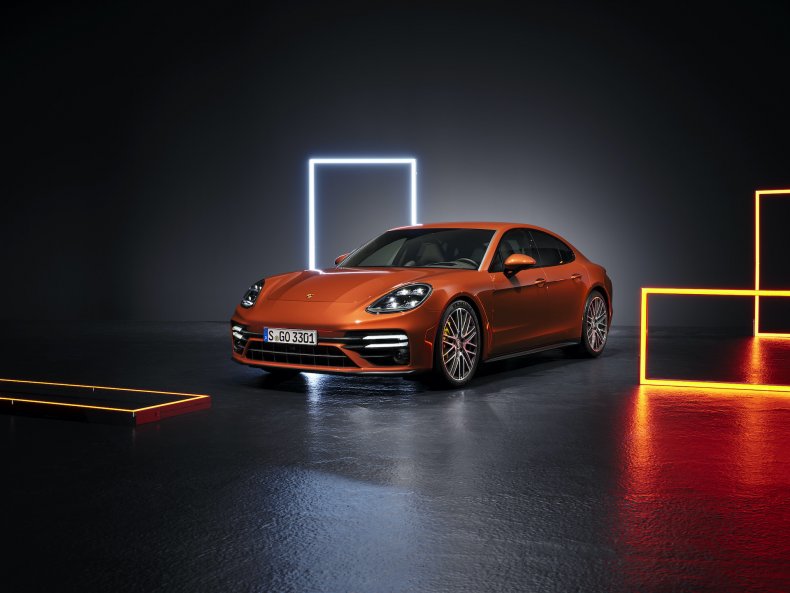 For the company's Executive model, the Panamera's wheelbase has been extended by 5.9 inches. Heated and ventilated seats are available in the rear, as well as comfortable headrests. The Porsche Rear Seat Entertainment option can add two screens for rear passengers that allow playback from smart devices.
Another option adds glass that is thermal and sound insulating.