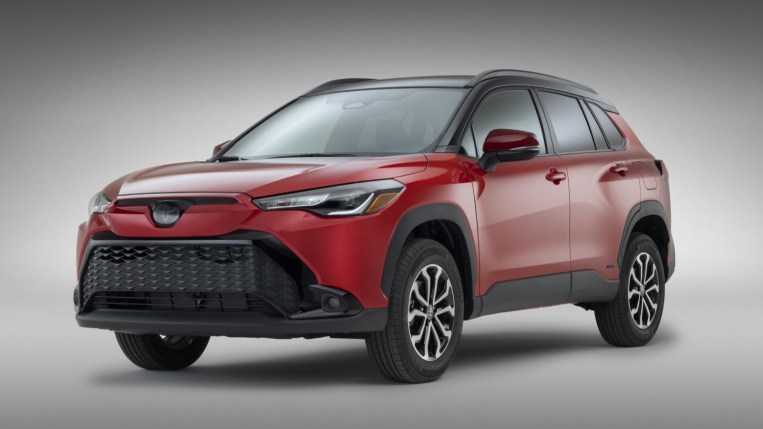 The Toyota Corolla Cross was perhaps the most practical car possible. Now Toyota has made it more fuel efficient at record gasoline prices. If there's one layup in the automotive world, it's this one.
The Corolla Cross has not been around that long, so you may not know it. You can understand it in the time it takes to read the next sentence. The Corolla Cross is a small crossover version of the Toyota Corolla.
The Corolla was already the best-selling car in history when Toyota thought it would give it the kind of high seating position and cargo space that Americans love in small crossovers. The exterior design plays it safe and the driving experience is pleasant and easy to live with. The Corolla Cross starts at just $22,445 (plus a $1,215 shipping fee), making a serious argument that it's the most practical new car choice anyone can make.
The Corolla Cross is good for 32 mpg combined in front-wheel drive form and 30 mpg with the optional four-wheel drive. Those are respectable numbers. But with gas prices pushing $5 a gallon in many places, buyers may be drawn to an even more efficient option.
And nobody knows hybrids like Toyota.
So, here it comes. The 2023 Corolla Cross Hybrid is rated at 37 mpg in combined driving.
Toyota has not disclosed pricing for the hybrid version. If the brand's usual patterns hold up, hybrid variants will be a few thousand more than the petrol-only models.
The hybrid version gets slightly more power than the petrol version: 197 hp compared to the 169 of the non-hybrid versions. Toyota says the extra power helps the hybrid get from 0-60mph in about 8 seconds — respectable, although no one buys this car for the performance. There's another Corolla for that.
Toyota will also introduce a Sport model, just for the hybrid edition. It gets a re-tuned suspension to make the little crossover a bit more fun in the corners.