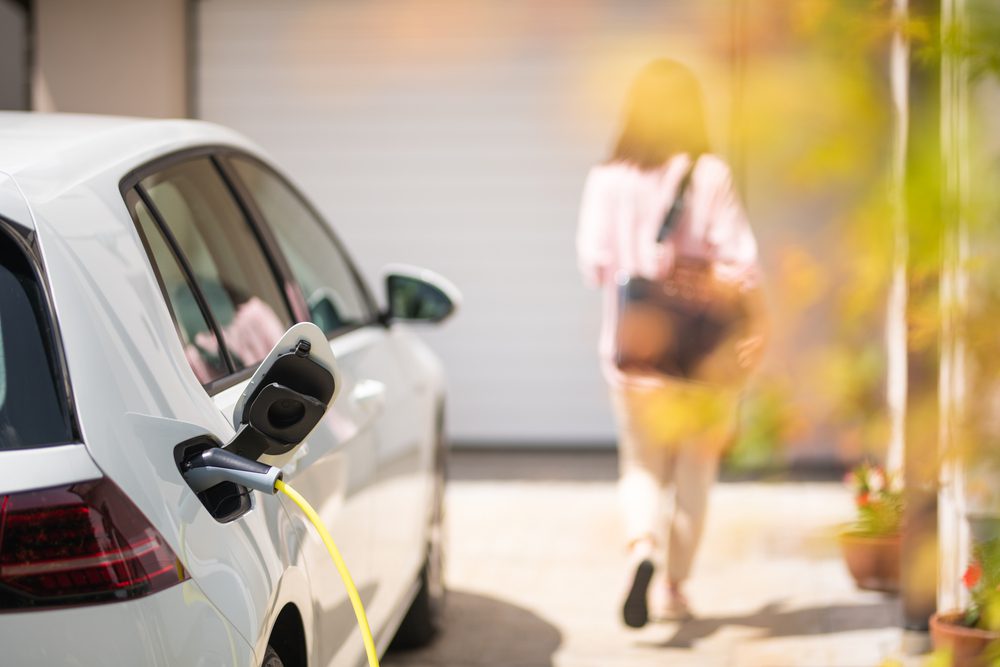 Electric vehicle sales are still not as high as ICEs. However, they are growing, especially as more automakers are developing their own electric lineups. As the auto industry expands and adopts electric vehicles, marketing strategies and best practices will inevitably change to meet the new demand.
For example, while Tesla was once the reigning leader, Nissan and Ford are now making headlines as more and more EVs are produced.
To increase sales, there are a few things that marketing specialists can focus on, including using digital marketing strategies, adding clear facts and buzzwords to ads, highlighting the audience, and focusing on deals and promotions.
1. Social Media Posts
The main thing that social media marketers should focus on is consistent posting on social media. But what does consistent mean? Everyone has their own definition of consistent. As long as your audience knows the schedule your EV company posts, it works!
However, quantity means nothing without quality and creativity. The posts on your social media accounts should inform your audience about a topic in your electric vehicle niche.
2. Clear Facts About Ads
People like facts, especially those who are interested in the benefits of using, buying and trading an electric vehicle. When creating ads, whether the ad is in print or online, you should focus on clearly stating facts in areas that your reader or audience can see.
However, the facts must be disguised as benefits. In other words, we know that electric vehicles are environmentally friendly; this word is a keyword that many car enthusiasts are likely to see. To ensure that your ad or post on social media stands out and is credible, it helps to cite a credible and educational source. Avoid finding information and "facts" on personal blogs; instead, you can find the information directly in case studies, experiments, and journal articles.
3. Get to know your audience
Perhaps the most essential marketing practice to increase your EV sales is to get to know your audience. Before starting to market the vehicle or ad campaign, it is essential to research the target audience. It's an excellent first step to see what your company is doing well and what could be done better.
If you're short on ideas, take a look at your competitor's content. There may be something they do well that you can implement into your marketing strategies that will engage your audience. The general public of EV cars and trucks are adults over the age of 25 with high paying jobs.
4. Offers, Promotions and Sales
No one can resist a good deal, promotion or sale. It's about how you word it and where you post about it. If the price of an electric vehicle you are selling has fallen, mark the change with numbers. Use percentages when the number is above 20% as it is considered a deal!
It is also good to ensure that the payment options are in sight. Many people interested in an EV don't have the money to pay for it in full. However, financing options are true and real and must be advertised and marketed to the public with accurate information such as eligibility.
Conclusion
In general, the growing sales and production of electric vehicles require different marketing strategies. This particular niche of cars is unique and still growing. However, it is good to use digital marketing skills like social media to boost and grow your audience.
---
Did you like this article? Read other articles about CBT News here. Share your thoughts, comments, or questions on this topic by sending a letter to the editor here, or contact us at [email protected]