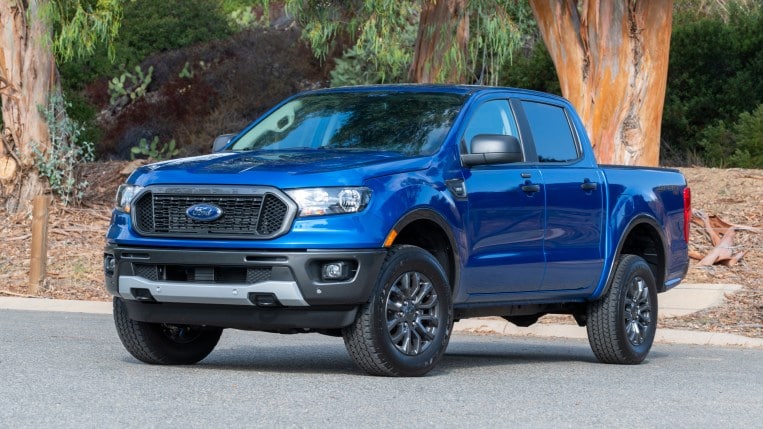 Buying a car is one of the most important financial decisions one can make in life. It is not easy to decide whether a new or certified used car is the right choice for you. However, Ford makes that decision a little easier with its
certified used vehicle
options through the Ford Blue Advantage program.
Ford Blue Certified and Ford Gold Certified vehicles offer many benefits, including a lower purchase price than a comparable new vehicle, plus an excellent service history. Like other used cars, Ford Certified used cars benefit from avoiding the initial depreciation associated with purchasing a brand new car, truck or SUV. In addition, Ford Blue Advantage vehicles must undergo a rigorous certification and inspection process to ensure premium quality and condition.
Ford Certified Benefits
The Ford Certified used vehicle program consists of Gold and Blue certified vehicles, with Gold certified vehicles meeting stricter standards. One of the benefits you can expect from a Ford Certified Pre-Owned vehicle is a multiple vehicle inspection. Certified Ford technicians perform these inspections to ensure the vehicle meets strict standards, with Ford Gold Certified vehicles undergoing a more rigorous vehicle inspection. Ford Blue Advantage vehicles come with a 14-day/1,000-mile money-back guarantee to give buyers confidence in their own right. In particular, Ford Blue Advantage also applies to vehicle makes and models other than just Ford vehicles.
Multi-point Vehicle Inspection
A clean Carfax vehicle history report is a requirement for any vehicle to qualify for the Ford Blue Advantage program. Vehicles with flood, fire or frame damage are not eligible for Ford Blue or Gold certification. Vehicle reports also include information on the number of previous owners, vehicle usage (private/commercial), and maintenance data.
Before a vehicle can become a Ford Certified used vehicle, it must pass a multi-point vehicle inspection. Ford Blue Certified vehicles receive a 139 point inspection, while Ford Gold Certified vehicles receive a 172 point inspection. Each factory-trained Ford technician will replace any part that does not meet program standards with genuine Ford replacement parts. These parts include everything from brake components to engine internals.
Extended Limited Warranty Coverage
One of the main benefits of purchasing a Ford Blue Advantage vehicle is the manufacturer's warranty coverage that is not available on uncertified used vehicles. Ford offers an extended limited warranty for Blue Certified vehicles for 90 days/4,000 miles and Gold Certified vehicles for 12 months/12,000 miles. The extended warranty, often referred to as a bumper-to-bumper warranty, covers almost every part except wear parts.
Powertrain Limited Warranty
Ford Gold certified vehicles have a 7 year/100,000 mile limited powertrain warranty that covers most engine and transmission components. This powertrain coverage exceeds some of the new car warranties offered by various manufacturers. This warranty does not cover powertrain components that are naturally considered to be subject to wear, as these are components that can deteriorate due to certain driving habits, over which the manufacturer has no control.
Roadside assistance
In the event that a breakdown, tire blowout or bad weather makes your vehicle unusable, Ford has 24/7 roadside assistance for you. This coverage includes a travel allowance of up to $1,000 when traveling more than 100 miles from home. In addition, Ford offers rental car coverage of $35 per day for up to 10 days.
FordPass Rewards Points
Another benefit of buying a Blue or Gold Certified Pre-Owned Ford is that you can earn FordPass Rewards points that you can use towards car maintenance. Ford Gold Certified cars come with 22,000 Rewards Points and Ford Blue Certified cars come with 11,000 Rewards Points. The FordPass Rewards Visa credit card offers multiple cash back rewards, including 10% rewards points for Ford Service and 5% rewards points for purchases at Ford dealers. In addition, you will also receive 3% loyalty points on gas, car insurance, tolls, parking and dining.
Ford Certified Pre-Owned Vehicles
Overall, the Ford Certified vehicle offers a plethora of benefits to the buyer, both cost savings and increased vehicle reliability. Driving a Ford Blue or Gold certified vehicle gives you peace of mind.
Used Ford cars
Whether you're looking for a fuel-efficient car for commuting or a sports car for a weekend cruising, there's a used Ford car to suit a variety of driving needs.
Used Ford trucks
Ford offers multiple truck cab configurations to meet different passenger requirements, ranging from normal to SuperCrew cabs. In addition, used Ford trucks can be fitted with a variety of bed lengths to carry a variety of payloads.
Used Ford SUVs
For a vehicle suitable for a variety of lifestyles, from family outings to off-road adventures, used Ford SUVs are suitable for any occasion.