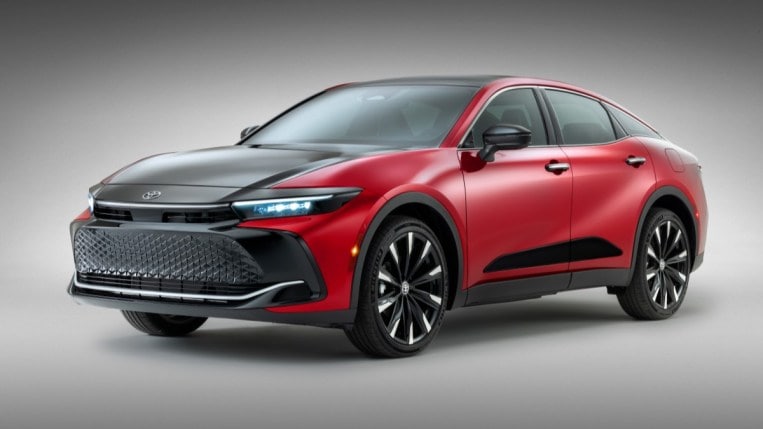 For the 2023 model year, there will be a new old nameplate at Toyota dealerships. The top of the Toyota range will be a high-rise sedan with a distinctive available two-tone palette, a standard hybrid powertrain and on-demand all-wheel-drive (AWD). It bears a name that is loved in Japan but has been absent from the US market since 1973.
Meet the Toyota Crown from 2023.
Toyota moves into the better market for an Avalon replacement
Toyota has long made an excellent full-size sedan. But it never got the love it should have in the US market. Many car critics consider the Toyota Avalon to be a quiet great car. It offers Lexus-like refinement, a responsive yet quiet V6 and even more space than the ubiquitous Camry. It was enough to get our critic to call it "a luxury car for people who don't want to pay luxury car prices". But it wasn't enough to save the Avalon, which Toyota is canceling after the 2022 model year.
In its place comes something that is harder to ignore.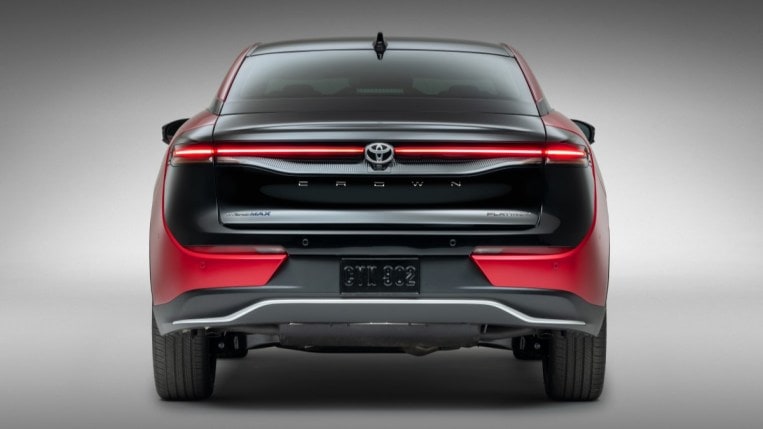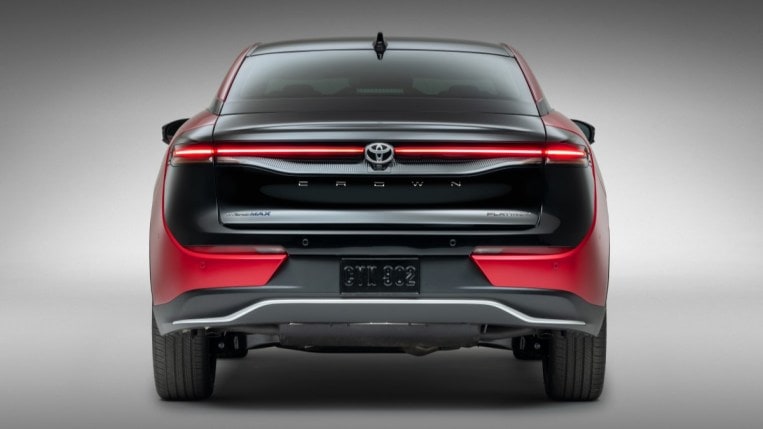 A mix of sedan and SUV features
The Crown rides high, like a crossover SUV, but carries the body of a sedan. Toyota says it's nearly four inches higher than the Camry for "improved road visibility along with easy entry and exit." But it avoids the rugged, REI shopper look of other high-riding sedans with sculpted bodywork. A fastback rear gives a sporty look.
An unusual two-tone color scheme attracts attention. But Toyota says it will only be offered on the top-of-the-line Platinum trim.
Toyota says the Crown will reach dealers "later this year". They will reveal prices closer to that time. The Avalon it replaces starts at $36,825, plus $1,025 in shipping and handling. But that may not be a good guide to Crown pricing. In Japan, the Crown has long enjoyed the reputation of a luxury car. If Toyota hopes to replicate that status in the US, a starting price in the middle of $40,000 makes more sense.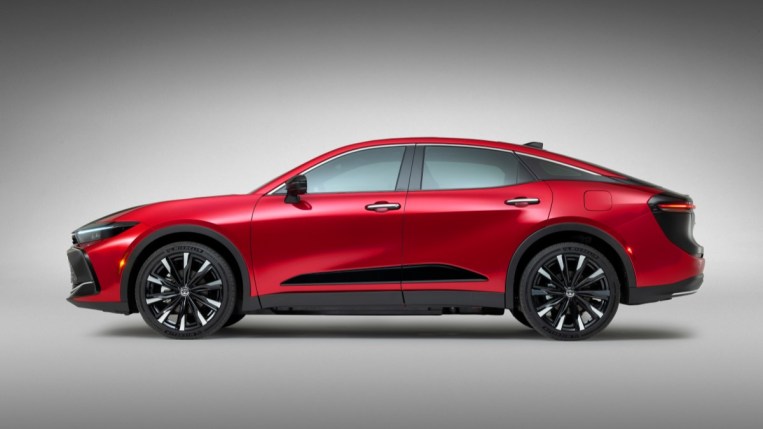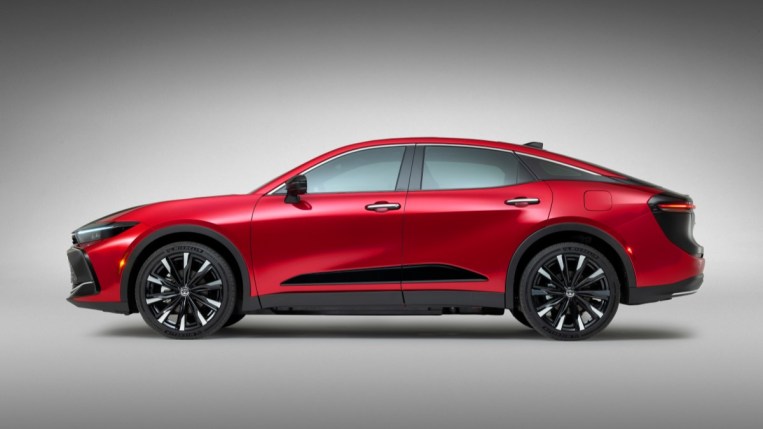 Classic look inside
Inside, the look is on the line between Toyota and Lexus. A high transmission tunnel isolates the driver from the passenger – the opposite of the airy design aesthetic most cars seem to opt for this year. A curvy dashboard houses the driver's instrument panel and central touchscreen in a single bezel. But they're clearly divided, avoiding the one-wide-screen look that much of the competition seems to have embraced.
All trim levels get a 12.3-inch infotainment screen. Wireless Apple CarPlay and Android Auto are standard, as is Toyota's voice assistant for verbal commands.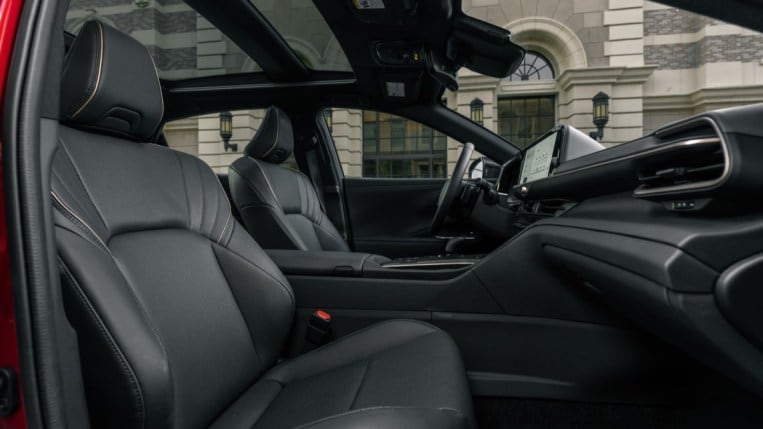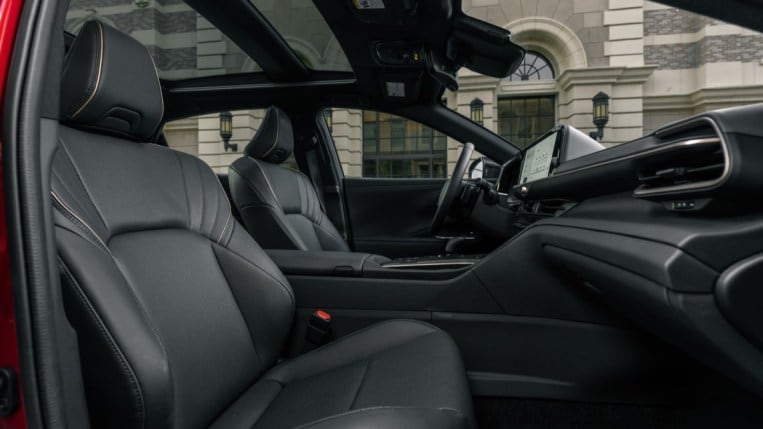 Choice of two hybrid powertrains
Under the hood you will find a choice of two hybrid powertrains.
The well-known and proven THS hybrid system can be found on the XLE and Limited versions. It combines a 2.5-litre 4-cylinder engine with two electric motors. Toyota has not announced power figures for that lineup.
Platinum models come with a more powerful system that Toyota calls HYBRID MAX (they put it in capital letters). It uses a 2.4-liter turbocharged 4-cylinder engine with a rear-axle mounted electric motor tuned for performance. Toyota says the combination is good for 340 horsepower and is tuned to "produce powerful torque at low rpm for sporty, thrilling driving."
All crowns come with on-demand four-wheel drive (AWD). The system continuously powers the front wheels and the rear wheels when needed for extra traction.
Each trim level includes Toyota's Safety Sense 3.0 range of driver assistance systems. It includes smart cruise control with lane assist, a pre-collision system with pedestrian detection and a rear seat reminder that keeps track of whether a rear door is open before starting and reminds the driver to check for rear seat passengers when exiting.