One of the great things about the World Rally Championship is the incredible homologation specials it has brought us.
These are not sports carsbut limited edition cars designed for rallies, road cars built to pass homologation, like these great specials.
Many of these cars take the form of hot hatchbacks, but which are the best?
We will, the boys from goodwood and according to them these are the seven best homologation hot hatches ever.
Starting with a rally classic: Lancia Delta HF
We won't go into all of them in detail, but here's what Goodwood says.
Goodwood's first entry is the 1986 Lancia Delta HF four-wheel drive.
This car took over from the Delta S4 when Group B ended abruptly after the deaths of Henri Toivonen and Sergio Cresto.
The car would win nine events in the 1987 WRC season and win six consecutive manufacturer titles.
Next up is the 1988 VW Golf Rallye, which was basically a Mk2 Golf with a synchro four-wheel drive in it.
It wasn't a very good car, though, because it was too heavy and underpowered, but it sure looked good.
RELATED: 10 Group B Rally Monsters That Couldn't Be Tamed
Rally Car Hero: the small but mighty Peugeot 106
The Peugeot 106 Rallye is next on the list and is a truly beautiful little rally car.
When they dropped a fuel-injected TU four-cylinder engine into the car, it transformed it from the previous iteration.
And it looked good with its rally decals and white wheels.
It was a lot of fun to drive.
The 1990 Nissan Sunny GTI-R is next.
The road version was a little… lackluster, but with the WRC treatment, it basically became Skylines' little brother.
Its 2.0-litre SR all-alloy engine and turbo gave it 230 horsepower, and it was quite a powerful machine; it looked good too.
RELATED: A Look Back at the 1982 Lancia Rally 037
Completion of the seven homologation specials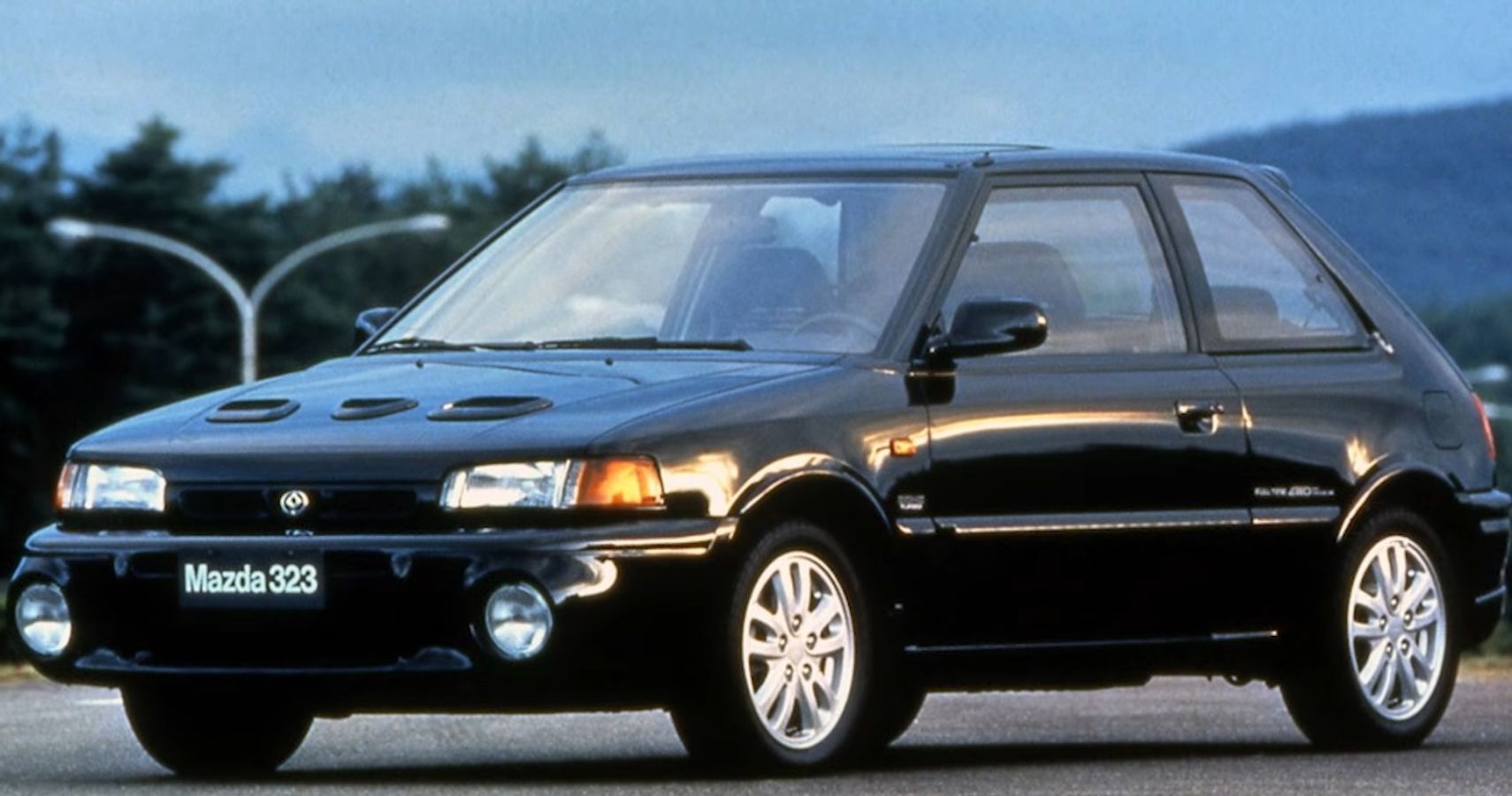 Ford's 1992 Escort RS Cosworth is arguably the most extreme car on this list, leading to an unfortunate press, for being a bit of a "joyrider" car; but it was great, especially with its Garrett T34 turbo and 227 horsepower.
Mazda's 1992 323 GT-R may not look all that special, but its 1.8-liter inline four was a great engine, and Mazda would do anything to give it 210 horsepower – solid brakes and suspension helped make this a great pack.
Finally, we have the 1994 Subaru Impreza WRX STI – stretching the definition of "hot hatch" here; but the Boxer engine in the Impreza makes a great sound, worthy of its place on this list alone. Plus, 250 horsepower is going to make it a lot of fun.
Source: Goodwood YouTube Channel
These are the 10 coolest touring car homologation specials
Read next
About the author