The very popular Toyota Highlander has been one of the most prominent players in the mid-sized SUV market with its excellent reliability and durability, as well as its high seating capacity of 7-8 depending on the model.
The new 2023 Highlander has our approval with a decent 8 out of 10 thanks to its new turbo-four powertrain on top of new technology and equipment. However, many will rather compromise the latest technology for a better price tag by getting their hands on a used model.
Second generation Toyota Highlanders (2008-2013) were the epitome of safety and reliability. Nevertheless, as with all vehicles, the Highlander has had its fair share of problems and headaches over the years. So if you're in the market for a second-generation Highlander, you need to know which trim and engine option is worth every penny. Without further ado, let's take a look at the most notable Highlander trims you can buy second-hand.
Related: Toyota Highlander vs Mazda CX-9: The pros and cons of both models
Best Performance: The 2013 Toyota Highlander Limited and its powerful 270 hp V6
If performance is your priority, the Highlander limited is the trim for you. Toyota offers a 3.5L DOHC six-cylinder powertrain with this trim that produces a healthy 270 horsepower and 248 lb-ft of torque. The engine is mated to a five-speed automatic transmission that sends power to all four wheels.
In terms of fuel economy, the 2013 Highlander's V6 engine can puts 17 miles to the gallon in the city and 22 on the highway (19 MPG combined). Taking into account the power of 270 horsepower, the Highlanders range is quite acceptable.
The Highlander Limited has a maximum towing capacity of 5,000 pounds, which is more than enough to tow 2-3 jet skis or even a 23-foot RV, for all your weekend camping and/or fishing needs.
Despite not being the newest and up-to-date Highlander, the 2013 Limited trim has plenty of features to make your ride comfortable. Heated leather seats, push button start, three-zone automatic climate control, voice-activated navigation system, perforated leather upholstery and a rear-view camera are just some of the luxuries you get.
Toyota is also behind you in more ways than one with its 8-way power adjustable driver's seat with power lumbar support.
Like the Toyota Highlander standard, the 2013 Toyota Highlander offers a robust collection of safety features and excellent performance from both major crash testing organizations.
According to Kelley Blue Book prices, you can find a 2013 Highlander Limited for around $15,000 to $18,000.
Related: Why the 2022 Toyota Highlander is one of the best mid-size SUVs
Most Cost Effective: The 2009 Toyota Highlander 4WD V6 Base Trim is anoldie but goodie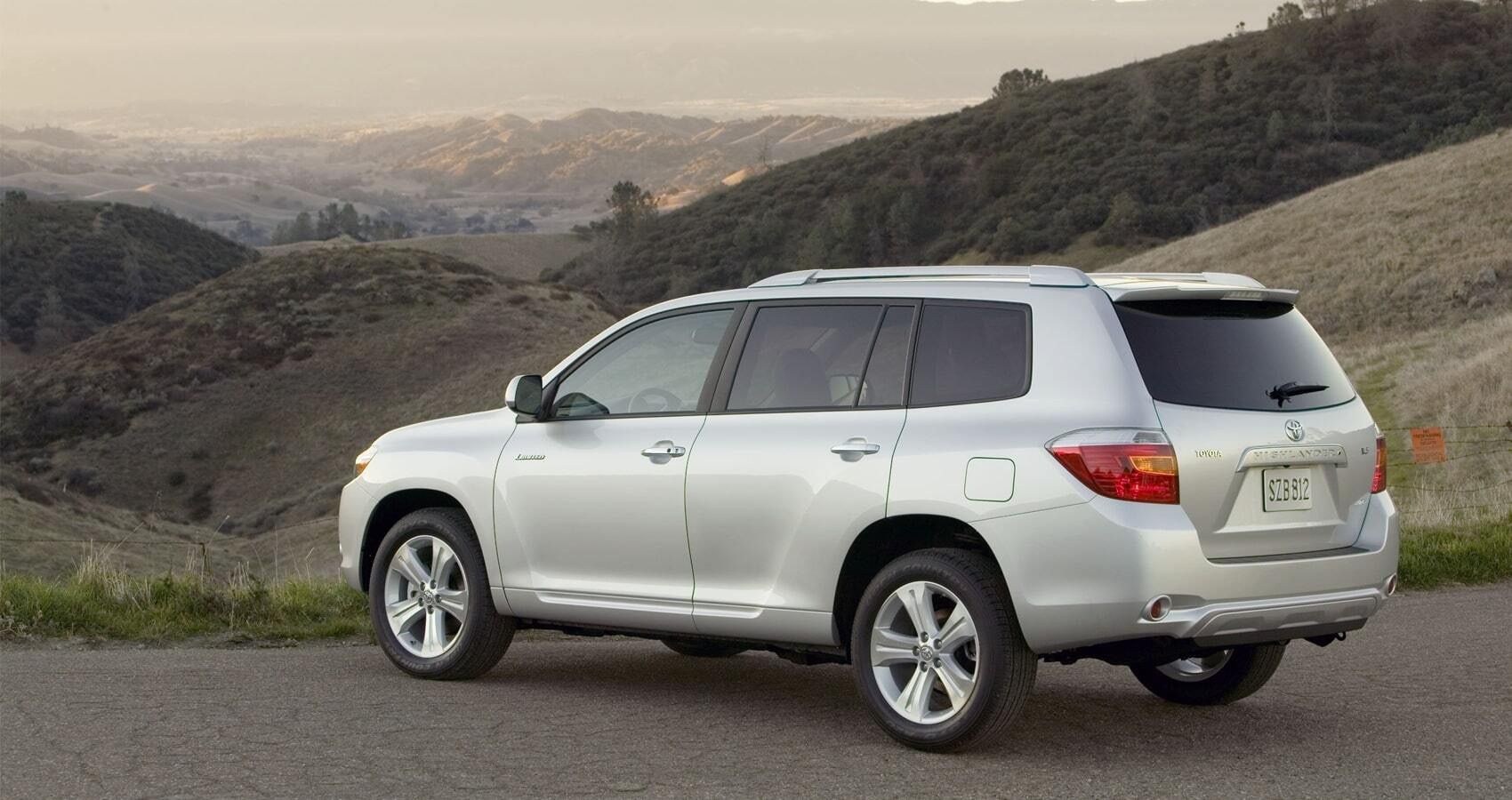 While the 2008 Toyota Highlanders are priced relatively lower due to a notoriously plagued engine and security flaws, we recommend skipping this model and going for the highly reliable 2009 model. According to the Car Complaints website, with over 500 registered owner complaints, the 2008 model has the highest number of owner complaints among the second-generation highlander model years.
Many owners of the 2008 Highlander have complained about the break rubber oil pipe in low mileage which, if not taken care of, has resulted in owners having to completely replace the engine. In addition, a Engine knocking/rattling noise has been reportedespecially on a cold start, making it very hard for some owners to swallow $3,500 or even more to fix it. Finally, there are also reports of the engine running and not starting as well as the CD player not working properly, costing around $3000-$4000 to fix each issue.
The 2009 Highlander has significantly fewer complaints and is a very reliable model to buy second-hand. The base model comes with a 3.5 liter six-cylinder engine that produces 270 horsepower and 248 lb-ft of torque. The choice is yours when it comes to choosing a more responsive driving experience over better fuel economy or vice versa as, based on the official EPA estimates, you get 17 miles to the gallon in the city and 23 on the highway (20 MPG combined) with the AWD (All-Wheel Drive) option and or 18 in the city and 24 on the highway (21 MPG combined) with the FWD (Front-Wheel Drive).
Related: Here's why we'd buy a 2023 Kia Telluride over a Toyota Highlander
Best Value: The 2011 Hybrid Highlander is an exceptional balance of performance and fuel economy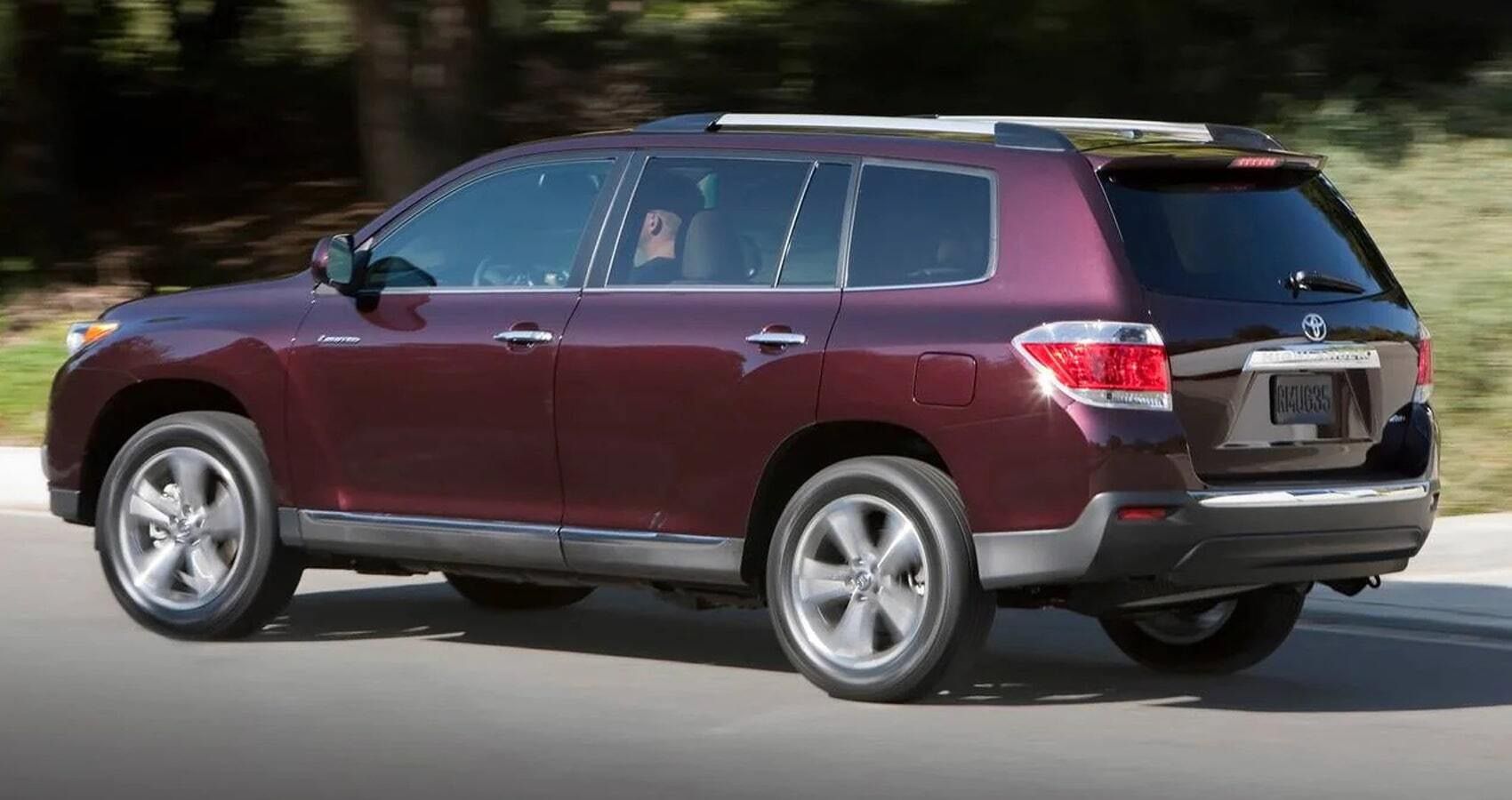 The 2011 Toyota Highlander Hybrid is powered by a gas-electric system consisting of a 231 horsepower 3.5-liter V6 petrol engine and a trio of electric motors that combine to deliver an impressive 280 horsepower, ten more than its gas counterpart, which is transferred to the pavement via a continuously variable automatic transmission (CVT) and an all-wheel drive system that uses a separate electric motor to power the rear wheels when there is a need for extra traction or acceleration.
That extra 10 horsepower and the teamwork between the electric and gas engines translates into a 0-60 of about 7 seconds, which is pretty quick in conventional crossover terms, and a maximum towing capacity of 3,500 pounds.
On top of all that power and muscle, the 2011 Highlander Hybrid boasts an impressively fuel-efficient 28 miles per gallon in the city and highway, saving you nearly $70 a month.
According to estimates from the Repair Pal website, the 2011 Highlander Hybrid costs about $488 to maintain in a year, which is lower than the average for other SUVs in its class.
The 2011 Toyota Highlander Hybrid should last at least 200,000 miles and can even reach over 300,000 miles with routine maintenance and conservative driving habits. The average American drives about 14,000 miles a year. That translates to at least 14 and possibly 21 years or more of reliable service for the 2011 Toyota Highlander Hybrid.