With FloRacing becoming the new home of street racing in North America, we knew we had to have a way to rank the best of the best across all disciplines. With so much racing about Late Models, Stock Cars and Modifieds, it can be challenging to find the top 10 drivers, but we think we're up to the task.
But first, we want to explain what qualified a driver to make this exclusive list. This list is mainly based on each driver's performance in the month of June, but there is also some emphasis on what they've done so far this year. And so, without further ado, here are the FloRacing Pavement Power Rankings for June.
1. Matt Hirschman (Previous Rank: 1st)
Hirschman's kept the wins coming through the month of June. "Big Money" racked up a pair of wins at Mahoning Valley Speedway and a win at Evergreen Speedway before closing out the month with his fifth Open Wheel Wednesday win at Seekonk Speedway. He also scored a controversial second place finish in the NASCAR Whelen Modified Tour event at Monadnock Speedway in New Hampshire. It can be argued that Hirschman would have won that race before colliding with JB Fortin while he was putting Fortin down one lap.
Interview: Matt Hirschman Left Frustrated Over Incident With JB Fortin In Monadnock
2. William Byron (Previous Rank: 5th)
The Hendrick Motorsports driver took another win in what was already a career year across all racing disciplines. Byron absolutely dominated the Money in the Bank 150 at the Berlin Raceway earlier this month, beating Bubba Pollard and Ty Majeski in what was a stacked field of talent.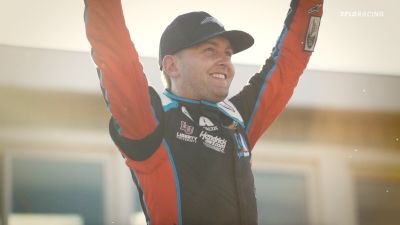 Interview: William Byron wins the Money in the Bank 150 at Berlin Raceway
3. Bubba Pollard (previous position: 3rd)
Previously, Pollard was third on the list and his performance in June is certainly enough to keep him there. Pollard finished second to William Byron at Berlin Raceway's Money in the Bank in an absolutely stacked field, then took second in the Superstar Racing Experience's season opener at Five Flags Speedway in Pensacola, Florida. His second place finish is the best finish for any 'local heroes' since Doug Coby won the inaugural race last season.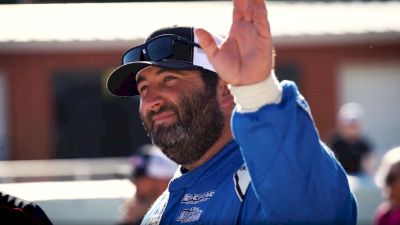 Interview: Bubba Pollard One Spot Short of Money in the Bank 150 at Berlin Raceway
4. Layne Riggs (previous position: 2nd)
The second-generation driver won a number of races at South Boston Speedway earlier this season and has lagged a bit since then. However, he made it clear that he would be a contender for the NASCAR Advance Auto Parts Weekly Series National Championship, and he is living up to that. If anyone thought Riggs was going to drop out, he certainly hasn't. Instead, Riggs has maintained his lead in the national standings over Peyton Sellers.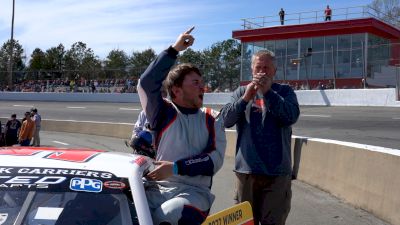 Interview: Layne Riggs Takes National Title Fight In Peyton Sellers' Playground
5. Sammy Smith (previous position: 8th)
It took Sammy Smith to break through the win lane in the national ARCA Menards Series before finally taking the win at Berlin Raceway. Smith backed that up with a dominant performance at the Elko Speedway in Minnesota. Smith now has five wins in the ARCA Menards competition in the East Series and National Series, and he continues to lead the points in the ARCA Menards Series East.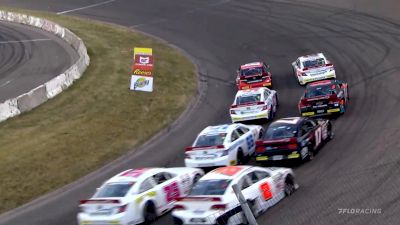 Highlights: ARCA Menards Series at Elko Speedway
6. Joey Doiron (Previous Rank: Unranked)
New to the power rankings this month is Maine native Joey Doiron who had a very powerful month of June. Doiron won a Pro All-Stars Series race at Oxford Plains Speedway with a Super Late Model field of 40 cars. He then finished second in a Granite State Pro Stocks Series race at Monadnock Speedway, and going back to May, he won a GSPSS race at Lee USA Speedway in New Hampshire.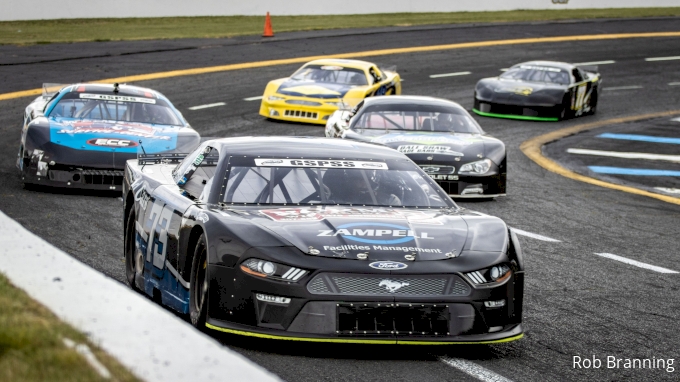 Joey Doiron leads the Granite State Pro Stock Series field
7. Marc-Antoine Camirand (previous rank: unranked)
This name may not be known to many of our readers, but it's about time you got to know it. Camirand is from Quebec and races the NASCAR Pinty's Series, Canada's premier stock car racing series. In the two races of the Pinty's Series in June, Camirand achieved an average finish of 1.5. He finished second at Autodrome Chaaudiere and went on to score the win at Nova Scotia's Eastbound International Speedway. Camirand now leads the points with 10.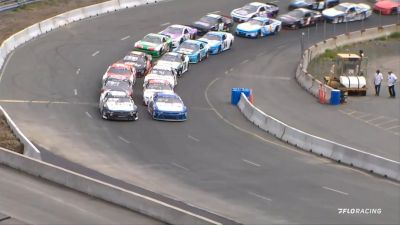 Highlights: NASCAR Pinty's Series at Eastbound International Speedway
8. Bryan Narducci (Previous Rank: Unranked)
When it comes to weekly street racing, it's hard to find a better division than the SK Modifieds at Stafford Motor Speedway. Bryan Narducci was by far the strongest driver in that field all through June. Stafford drove four races in June and Narducci finished first, second and third. Narducci still had a second-place finish, but he was disqualified from that finish due to a violation during the post-race technical inspection.
Full Replay: Weekly Racing at Stafford Motor Speedway – June 10, 2022
9. Stephen Donahue (previous rank: unranked)
Stephen Donahue from Vermont is another name that may be unfamiliar to many. Donahue races Late Models at Vermont's Thunder Road International Speedbowl, where he won the Memorial Day Classic and also won a 50-lap showdown on June 24.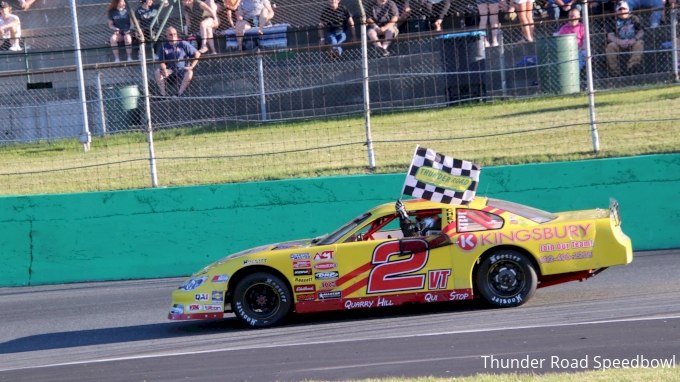 Stephen Donahue takes the checkered flag after a win at Vermont's Thunder Road International Speedbowl
10. Kyle Soper (Previous Rank: Unranked)
Kyle Soper is a multiple NASCAR Modified Division champion at Riverhead Raceway in Long Island, but this month he put in the strongest performance of any weekly competitor at Riverhead in a very long time. Soper passed Justin Bonsignore to win the NASCAR Whelen Modified Tour race at Riverhead, the first time in 27 years that a weekly entrant took an NWMT win at Riverhead. Eddie Brunnhoelzl Jr. was the last driver to beat the NASCAR invaders in 1995 before Soper pulled it off.