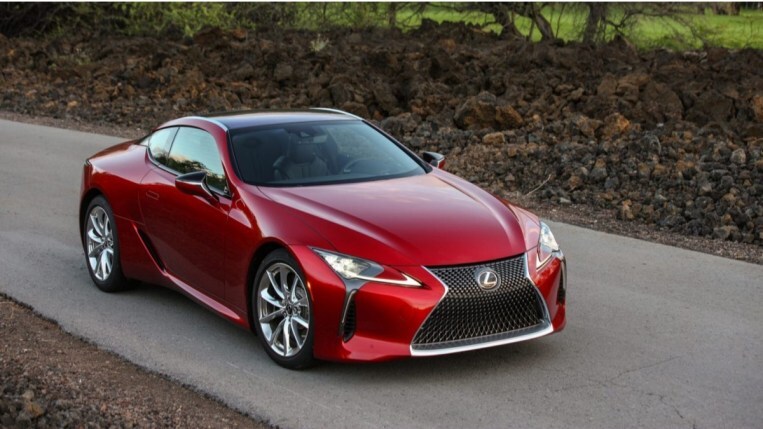 The rarefied world of luxury sports cars is like competition between Olympic track athletes. You can train your whole life to make yourself jump further than almost anyone in history and barely get noticed for being only the fourth best long jumper in the world.
Likewise, you can add a quarter inch to your jump and leave the medal standing instead of being forgotten.
When every automaker puts all of their engineering know-how into producing the most extraordinary car they can, even the too-rans are among the most capable machines ever built. So engineers fight for that quarter inch.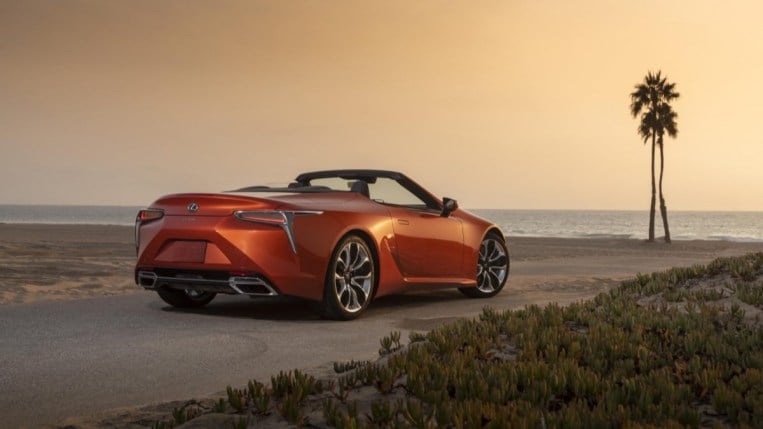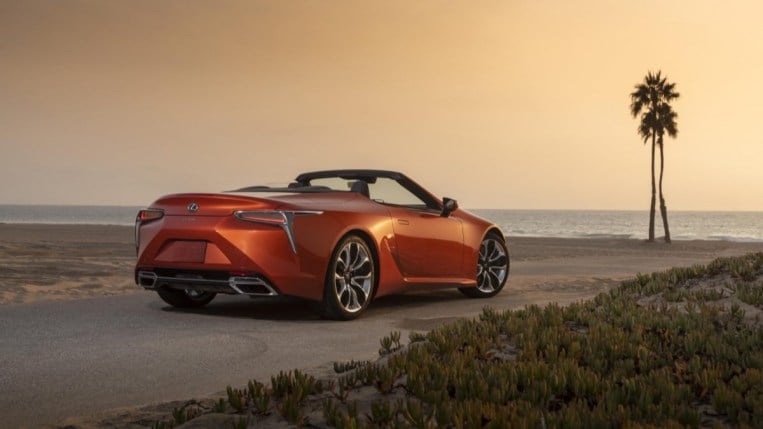 This is a long way to tell you that Lexus modified the suspension on the 2023 Lexus LC.
If you're wondering, "What's a Lexus LC?" then you get our point.
The Lexus LC is a beautiful 2-door Grand Tourer with a 0-100 km/h time of 4.4 seconds (properly equipped) and almost all the luxury that the world's largest car manufacturer can build. It can be had with a 5.0-litre V8 engine or a V6 hybrid powertrain that returns up to 34 mpg. It competes with more famous cars like the Porsche 911 and does so at a lower price than many. It is arguably the most extreme car a Toyota company has ever built.
You can buy it as a coupe or convertible, either packed with luxury and wrapped in a catchy body.
For 2023, Lexus engineers have retuned the suspension. The changes, Lexus says, should deliver "improved ground contact feel, linear steering response and high-G-range steering effectiveness when cornering." That extra quarter inch.
The only other change for 2023 is that larger 21-inch wheels are now included in the optional sports package. It also adds a limited slip differential, upgraded brake pads and grippy Alcantara faux-suede trim.
2023 Lexus LC Pricing:
Prices have risen modestly for 2023 – just $300 regardless of trim level. Lexus is also charging $1,150 to deliver the car.
| | |
| --- | --- |
| Equipment Level | MSRP |
| LC500 | $93,450 |
| LC 500h | $99,450 |
| LC 500 Convertible | $101,500 |