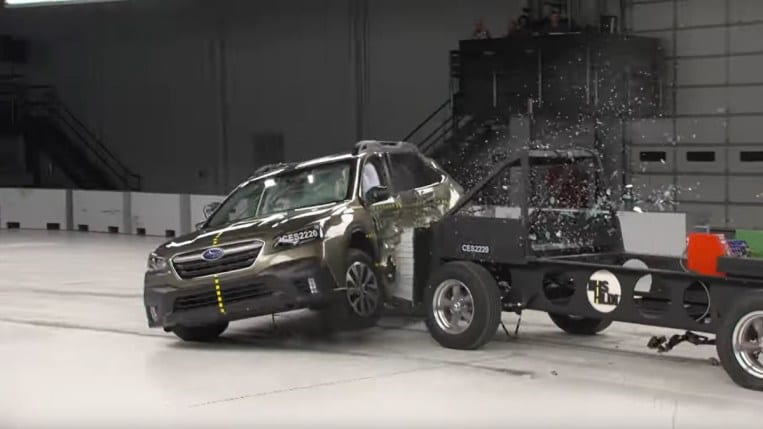 One of America's two crash test organizations conducted side crash tests on a range of midsize cars, and only one was rated "Good." Some important background information makes that news a little less scary than it sounds. But only a little.
America's Two Crash Test Agencies
Two organizations conduct crash tests on almost every car sold in the United States.
One is the federal government's National Highway Traffic Safety Administration (NHTSA). Automakers must supply cars to NHTSA for testing before companies can legally sell them in the US. But NHTSA was not responsible for this round of testing.
The Insurance Institute for Highway Safety (IIHS) is America's other auto safety lab. It is perhaps the more thorough of the two.
A group of insurance companies finances the IIHS. Your insurance company has a financial interest in making car accidents rare and minimizing the deaths and injuries that can occur when accidents do occur. A consortium of car insurers therefore finances its own separate safety lab.
Related: Car Safety Features 101 – Everything You Need to Know
When NHTSA wants to modify one of its tests, it has to go through a lengthy public comment period, usually negotiating with automakers. It's a long, bureaucracy-infused process. So changes in NHTSA testing are relatively rare.
When the IIHS wants to adjust one of its tests, it can act much faster. So it routinely makes his tests more difficult.
Crash tests explaining the increasing size of SUVs
The IIHS is operated by a consortium of America's largest auto insurance companies. They have a lot of car accident data, and they recently concluded that their side impact tests should be changed.
In the old crash test, the IIHS crashed a 3,300-pound sled, shaped like the front of a typical mid-sized pickup or SUV in the 1980s, into the driver's side of any vehicle traveling at 50 mph. It rated cars as Good, Acceptable, Marginal, or Bad based on how well they protected two dummies representing the average woman: one in the driver's seat and one in the seat directly behind the driver.
But trucks and SUVs have gotten bigger since the 1980s. SUVs now sell more than cars and trucks combined. If you get hit while crossing an intersection, you're likely to be hit by something both heavier and bigger than the old crash test sled.
Americans also drive faster than they used to. Speeding, risky driving and fatal accidents have all risen in recent years.
So the IIHS modified its tests. It now uses a weight of 4,180 pounds that moves at 37 mph, shaped like the front of a typical mid-sized truck or SUV of today. "As a result of these changes, the new test involves 82 percent more energy than the original test," the IIHS says.
The agency released its first round of crash tests with the new standard last October. The results were discouraging. Of the 20 small SUVs subjected to the new test, only one – the 2021 Mazda CX-5 – was rated 'good'.
The latest test round
This time, seven medium-sized cars formed the test group. All seven achieved a rating of "Good" in the institute's old side impact test.
Related: The Safest New Cars of 2022
Because they are bigger and heavier than the last round's small SUVs, some hoped they would perform a little better.
They didn't. they performed worse. The IIHS explains, "Overall, this first batch of mid-sized cars didn't perform as well as the first batches of small and mid-sized SUVs evaluated earlier. One reason could be their lower ride height."
Their lower height means that the crash test hits much higher on the door. "That may put sedans and wagons at a disadvantage in this evaluation," said IIHS president David Harkey. But it "represents what happens in a real crash when these vehicles are hit by a higher-travelling pickup truck or SUV," he notes.
The only vehicle to score 'Good' in the new test is the 2022 Subaru Outback, a car with a higher driving capacity.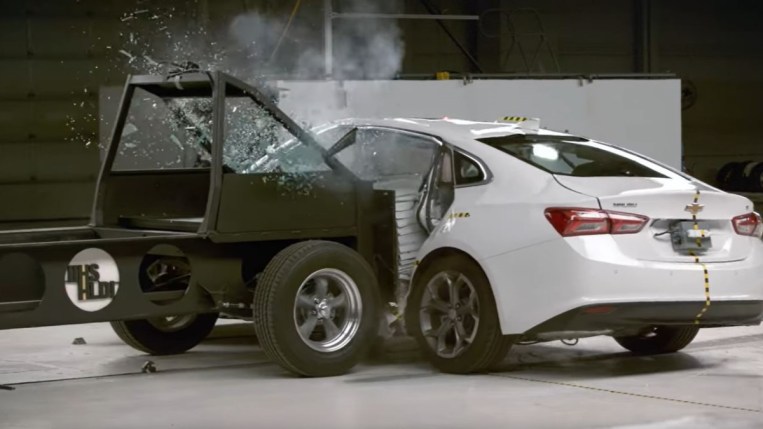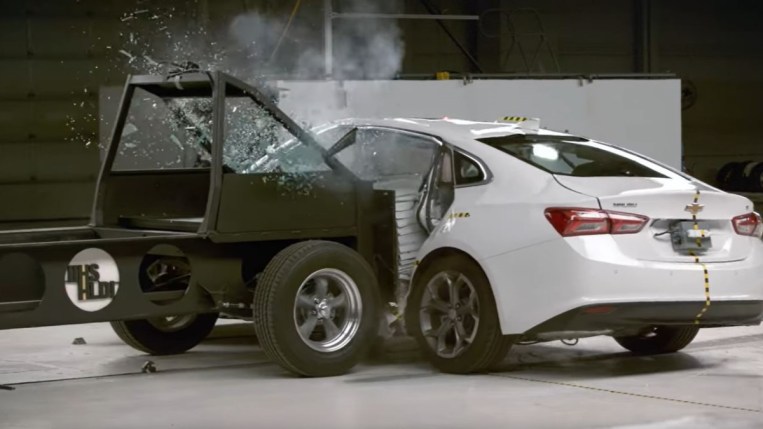 The results:
Good:
2022 Subaru Outback
Acceptable:
2022 Hyundai Sonata
2022 Volkswagen Jetta
marginal:
2022 Honda Accord
Arm:
2022 Toyota Camry
2022 Nissan Altim
2022 Chevrolet Malibu
Don't panic – everyone gets better as the tests get harder
The results are discouraging and we would consider them when car shopping. But there's a silver lining to test-bombing cars.
The IIHS has brought about change in the past by tightening its standards. Last year, many automakers made upgraded headlamps as standard equipment for new cars rather than as an extra cost option — the IIHS announced that cars couldn't win the top safety award if they charged extra for safer lighting.
Those awards are a crucial tool in making cars safer for everyone. Car manufacturers covet the Institute's Top Safety Pick and Top Safety Pick+ awards and crow about them in advertisements. In a competitive car market, car manufacturers compete to build cars that are safe enough to earn those badges.
The tougher test does not count for the prizes yet. The IIHS won't take into account the new side impact scores for awards until next year to give automakers time to improve.
That's the point. Now they have to improve. So the scary headline above is a good thing in the long run. It is likely to drive innovations in security.
"However, as of 2023, a good or acceptable rating is required for the lower Top Safety Pick price and a good rating for the higher Top Safety Pick+," the IIHS says.