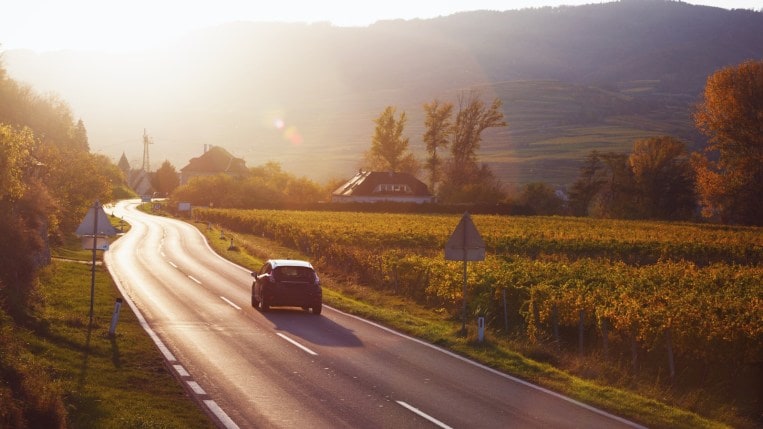 Americans are willing to drive an average of eight hours from home to buy a new car. However, there is no average American. Vermont residents will go a little over half that distance for a deal. Alaskans will nearly double it.
That is the conclusion of a new study.
It was not conducted by any well-known academic think tank or consumer advocacy group. It's the work of Quantrell Subaru in Lexington, Kentucky. But we emphasize it because it is an important point for car buyers.
If we paid you $3,000 to drive to a neighboring town and back, you'd take the deal, right? So why not take that ride to save yourself that money.
Our research shows that car buyers are happiest when they complete the purchase process online as much as possible. Shoppers like to find their financing online. They like to find their car online. They prefer to spend as little time as possible in a car dealership.
Good deals on new cars are hard to find this summer. The average final sale price for a new car is approaching a record high and incentives are scarce.
But with online shopping tools, you can search inventory at dealers across the country. Incentives are often localized to a specific state or region, so you may find a better deal outside of your own region.
The numbers:
Quantrell Subaru surveyed 2,690 car buyers online to find the distance car buyers in each state said they would travel for a better deal.
| | |
| --- | --- |
| State | Distance in miles |
| Alabama | 426 |
| Alaska | 722 |
| Arizona | 400 |
| Arkansas | 500 |
| California | 498 |
| Colorado | 470 |
| Connecticut | 344 |
| Delaware | 556 |
| Florida | 442 |
| Georgia | 378 |
| Hawaii | 679 |
| Idaho | 696 |
| Illinois | 389 |
| Indiana | 500 |
| Iowa | 417 |
| Kansas | 625 |
| Kentucky | 421 |
| Louisiana | 435 |
| Maine | 438 |
| Maryland | 473 |
| Massachusetts | 476 |
| Michigan | 380 |
| Minnesota | 493 |
| Mississippi | 534 |
| Missouri | 526 |
| Montana | 383 |
| Nebraska | 388 |
| Nevada | 410 |
| New Hampshire | 458 |
| New Jersey | 441 |
| New Mexico | 700 |
| New York | 470 |
| North Carolina | 439 |
| North Dakota | 513 |
| Ohio | 450 |
| Oklahoma | 477 |
| Oregon | 556 |
| Pennsylvania | 433 |
| Rhode Island | 500 |
| south carolina | 431 |
| south dakota | 462 |
| Tennessee | 457 |
| Texas | 520 |
| Utah | 446 |
| Vermont | 286 |
| Virginia | 454 |
| Washington | 569 |
| West Virginia | 359 |
| Wisconsin | 481 |
| Wyoming | 625 |