September 8, 2022
By Gabe Rodriguez Morrison
Tesla continues to prove they make the safest cars on the road, with the Model Y receiving the highest safety rating from Euro NCAP and Australia's ANCAP.
The Australasian New Car Assessment Program (ANCAP) is the latest car safety agency to give Tesla's Model Y a top safety rating. The Model Y just arrived in Australia a few months ago, despite being a popular vehicle in the US market for several years now.
The Model Y also earned a top safety rating from the US National Highway Traffic Safety Administration (NHTSA).
ANCAP has released the five-star safety rating for the Model Y. Tesla scored well in all categories, but excelled in adult occupant protection and safety assistance.
The Model Y scored near perfect results in the Adult Occupant Protection category, with an excellent score of 97%. The highest score of any vehicle tested in this protocol. The Adult Occupant Protection category score is determined by a series of front, side and rear crash tests. In addition, the score includes several other safety factors, such as rescue, extrication and safety after a crash.
Tesla will continue to iterate on the vehicle's design and software to achieve even better safety scores in the future.
In fact, Tesla CEO Elon Musk recently tweeted that Tesla has already improved Tesla Vision further since these tests took place.
We have since improved it further

— Elon Musk (@elonmusk) September 8, 2022
However, there are always areas for improvement. Some of the categories Tesla can improve on include protecting children and protecting vulnerable road users.
For child occupant protection, the Model Y lost some safety scores because it doesn't support every type of child seat:
"The installation of typical child seats available in Australia and New Zealand showed that most child seats could be installed in the rear seats, but the Type A capsule and one of the selected booster seats could not be installed correctly in the center seat in the back."

Another category where Model Y underperformed was protecting vulnerable road users. ANCAP found that if the car hit a pedestrian, it would have difficulty with the bottom of the windshield:
"The hood of the Tesla Model Y provided GOOD or ADEQUATE protection to the head of a struck pedestrian over most of its surface, with WEAK and BAD results recorded on the underside of the windshield and on the stiff windshield pillars."
Despite these criticisms, ANCAP was impressed with Tesla's autonomous emergency braking system for road user protection:
"The Autonomous Emergency Braking System (AEB) is capable of detecting and responding to pedestrians and cyclists. The AEB system performed GOOD in both daylight and low-light pedestrian testing scenarios, avoiding or minimizing collisions in most scenarios, including in turning scenarios and some reverse (AEB Backover). In test scenarios for cyclists, the AEB system provided GOOD performance with maximum points scored."
The agency was also impressed with Tesla's autonomous driver assistance system for collision avoidance/mitigation with other vehicles:
"Tests of the AEB (Car-to-Car) system showed GOOD performance avoiding or minimizing collisions in all scenarios, including AEB Junction Assist, which allows the test vehicle to brake autonomously to avoid crashes when crossing the path of an oncoming vehicle. running."
Model Y achieved an industry-leading score of 98 percent in Euro NCAP's Safety Assist category. This was thanks to Tesla Vision, the camera vision and neural network processing system that comes standard on all Tesla vehicles in North America and Europe. With update 2022.24, Tesla has also begun to transition some of its older radar-based vehicles to Tesla Vision.
Teslas are so safe because Tesla is constantly innovating and iterating on its vehicle designs.
Tesla recently added a far-side airbag to prevent the front occupants from colliding with each other.
September 7, 2022
By Gabe Rodriguez Morrison
According to Elon Musk, Tesla plans to release FSD Beta 10.69.2 by the end of the week. Elon explained that the next and possibly final 10.69 version still needs minor improvements before it is released to all beta testers.
He said v10.69.2 contains a relatively small number of code changes that will significantly affect the self-driving software.
Once these minor code changes are implemented, Tesla will release FSD Beta version 10.69.2 to all 100,000 beta testers. This upcoming version of Tesla's 10.69 updates will improve over the previous v10.69.1.1.
Tesla released FSD Beta v10.69.1.1 to approximately 10,000 beta testers last week. The update introduced a few new bug fixes for the 10.69 release which is making good progress.
The FSD Beta 10.69 release notes emphasize better cornering and smoother ride. The release brings major improvements to unprotected left turns, or "Chuck Cook Style" unprotected left turns. In addition, Tesla improved the smoothness of protected right turns.
Tesla has made other improvements to make the driving experience smoother, which are listed below.
Improved overall smoothness of driving, without sacrificing latency, through better modeling of system and activation latency in trajectory planning.
Route Planner now independently considers latency from steering commands to actual steering control, as well as acceleration and braking commands to operation.
This results in a trajectory that is a more accurate model of how the vehicle would drive.

This provides better downstream tracking and controller smoothness, while also enabling more accurate response during rough maneuvers.

Fewer false delays at crosswalks. This was done with a better understanding of the intention of pedestrians and cyclists based on their movement.

Enabled creep for visibility at any intersection where objects may cross the ego's path, regardless of the presence of traffic controllers.

Improved stop position accuracy in critical intersecting scenarios, by allowing dynamic resolution in trajectory optimization to focus more on areas where finer control is essential.

Reduced latency when starting from a stop by taking into account the shock of the leading vehicle.
10.69.2 has a relatively small number of code changes, but their practical effect will be significant

— Elon Musk (@elonmusk) September 5, 2022
Tesla has already raised the price of FSD Beta to $15,000, despite the expectation that the price increase would come with the wide release of v10.69.2.
However, Tesla still needs to make minor changes and fine-tune 10.69.2 before releasing it to all existing beta testers.
If you're still on beta 10.12.2, which most beta testers are still on, hopefully the long wait will be over soon.
September 6, 2022
By Nuno Cristovao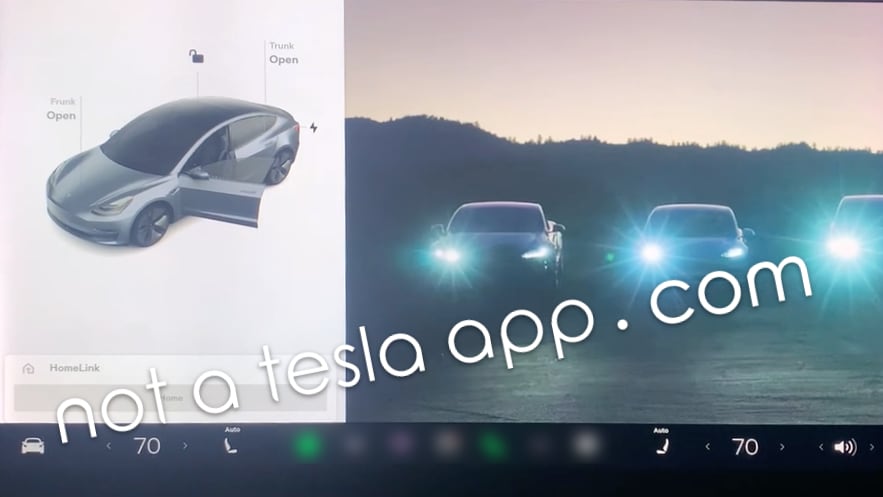 Tesla releases a major update every four weeks with improvements and new features for their vehicles.
Tesla is known for rolling out updates slowly. This helps them reduce risk and give customers the most stable build possible.
Most Tesla owners are now on one of the 2022.20 updates (20th week of 2022), while others are on 2022.24, including the transition to Tesla Vision for some radar-equipped vehicles, Tesla cloud profiles, and more.
We now have our first look at one of the key features in 2022.28.
With 2022.28, Tesla is introducing the ability to minimize a video in Tesla Theater. Allows you to reduce the size of the video being played so you can access other car features.
Tesla first introduced Tesla Theater to Netflix and YouTube in its v10 release in 2019. Tesla Theater allows Premium Connectivity subscribers to watch streaming services such as Disney+ while their vehicle is parked. You can also watch streaming videos without Premium Connectivity when connected to Wi-Fi.
In Tesla Theater, you have a quick action bar that allows you to access some vehicle functions when the screen is tapped, but the functions on offer are quite limited.
To turn on your heated seats, open your trunk, or use other vehicle functions, you must exit the video app, perform the desired function, reload the app and find your video again. It can be a slow and painful process.
Depending on what you're trying to open, one option is to use the Tesla app, but now with 2022.28 you can now minimize the currently playing video to perform other functions.
When playing a video in full screen, there is a new minimize icon in the top left corner that allows you to reduce the size of the currently playing video.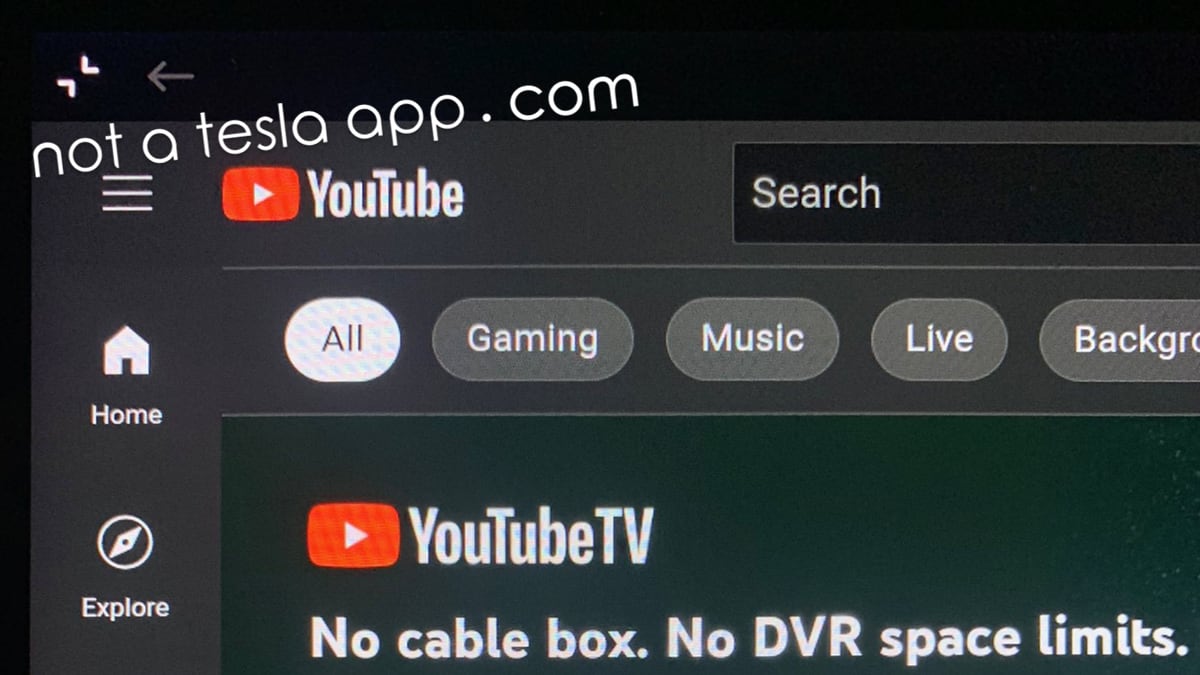 When you tap the button in a Model 3 or Model Y, the video continues to play in a smaller size on the right side of the screen, where the cards usually lie. This exposes the vehicle's bottom menu and the car's visualization area, allowing you to open the frunk, trunk, door locks, and more. You can now perform most functions without ever having to stop the video.
Tapping the video will bring it back to full screen.
For owners who often rely on Tesla Theater for entertainment, this will be a huge improvement and make Tesla Theater much more useful.
The animation accompanying the video minimizes and maximizes stuttering a bit, although it is perfectly usable and probably limited by the CPU in the vehicle. We expect this to be much smoother on newer vehicles with MCU 3.
Video
The video will play right after the ad. If the video below doesn't appear, try disabling ad blockers.
Tesla is not currently rolling out update 2022.28 to customers as it is in later testing phases. However, 2022.28 may roll out in the coming weeks to select select customers, so keep an eye on our software update pages or subscribe to our newsletter.