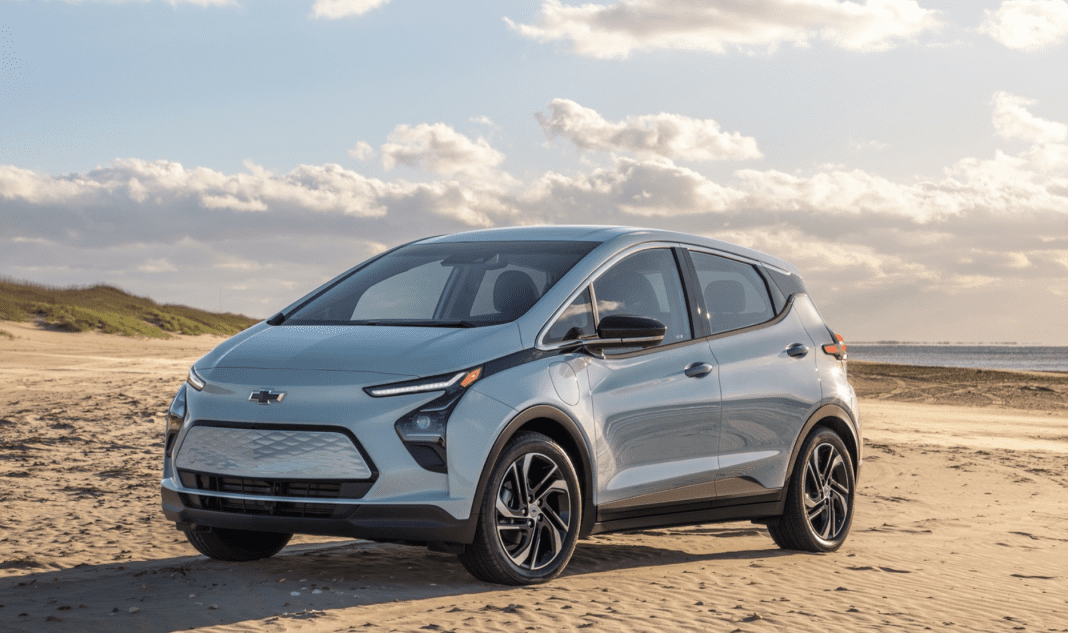 The editors of Kelley Blue Book evaluate and test drive the latest electric cars on the market, then rank them according to consumer priorities such as features, safety, vehicle range, driving performance, cargo space and value. In this article, we take a closer look at the exceptional electric vehicles that have made it to the top of four luxury and non-luxury categories.
Best Electric Car: 2022 Chevrolet Bolt EV
For Chevrolet, the Bolt EV was a triumph. The updated 2022 Chevy Bolt EV is part of GM's ambitious goal to introduce 30 new electric cars worldwide by 2025. Chevy has sold more than 100,000 of these small electric 5-door hatchbacks since 2017.
All 2022 Chevrolet Bolt EV versions will receive the same 200 horsepower permanent magnet electric motor and 65 kWh lithium-ion battery pack as the previous year's model. In addition, Chevrolet will pay for the installation of a Level 2 charging station at the home of every Bolt EV owner. Bolt EV owners can now largely charge their electric vehicles at home, thanks to a partnership with the company Qmerit.
Federal incentives are no longer available for the 2022 Bolt EV, but state, local, or utility charges may apply.
Price: Starts at $31,500
Range: Up to 259 miles
Charging time: 7 hours with a 240-volt Level 2 charger
notable features: Chevy Safety Assistant
Best Electric SUV: 2022 Ford Mustang Mach-E
The 2022 Ford Mustang Mach-E is an electric SUV reminiscent of the classic sports car; however, it has a spacious, high-tech interior and all the functionality of a crossover SUV. Especially in the GT variants, which can accelerate from 0 to 100 km/h in just 3.5 seconds. The new BlueCruise driving system, one of many technology features available, enables hands-free driving on Ford-mapped highways.
The Ford Mustang Mach-E is more expensive than the Volkswagen ID.4 and less expensive than the Tesla Model Y. It's important to note that at the time of writing, Ford is still eligible for the federal EV tax credit, while Tesla that is not. There may also be local government incentives that further reduce the cost of this EV depending on where you live.
Price: Starts at $43,895
Range: Up to 314 miles
Charging time: 11 hours with a 220 volt Level 2 charger
notable features: BlueCruise hands-free driving
Best Luxury Electric Car: 2022 Mercedes-EQ EQS
Mercedes-Benz expects that by 2030 more than 50% of its vehicles will be plug-in hybrids or fully electric. This luxury 5-door hatchback is about the same size as a short-wheelbase S-class sedan not sold in the US. This means that the vehicle is almost as big as an American S-Class, but not quite as big.
The EQS, which can be expected from a large electric flagship sedan, is equipped with an Acoustic Comfort Package, which increases the insulation of the interior. It also features a Burmester surround-sound audio system, a tilt-and-slide panoramic roof, dual-zone automatic climate control, ambient interior lighting and rear-axle steering in addition to rear-axle steering. A surround-view monitor, parking package and fingerprint scanner for driver authentication are also provided.
Price: Starts at $102,310
Range: Up to 350 miles
Charging time: 11 hours with a 220 volt Level 2 charger
notable features: Two years of free 30-minute DC fast charging sessions with Electrify America
Best Luxury Electric SUV: 2022 Volvo XC40 Recharge
Many of the Volvo XC40's strengths, such as spacious seats, sleek design and highest safety ratings, are enhanced by the 2022 Volvo XC40 Recharge. Plus is the name of the entry-level model and Ultimate is the name of the more luxurious model.
The base Plus model of the Volvo XC40 Recharge is well equipped, which explains why it costs so much. All-wheel drive, 19-inch alloy wheels, nubuck textile seats, two-zone automatic climate control, 12.3-inch digital driver information panel, wireless charging, 360-degree camera, front and rear parking sensors, four USB – C-connections and more are included as standard.
Price: Starts at $55,300
Range: Up to 223 miles
Charging time: 8 hours with a 220 volt Level 2 charger
notable features: Pilot Assist semi-autonomous driving system (excluding Ultimate trim)
---
Did you like this article? Read other articles about CBT News here. Share your thoughts, comments, or questions on this topic by sending a letter to the editor here, or contact us at [email protected]