Ferrari 250 GTO/64
The 1964 Ferrari 250 GTOs may not be as pretty as the more iconic early cars, but what they lack in beauty they make up for in speed. This recreation, which took nearly 20 years to build, is identical in every way to the three Series II cars, from the Columbo V12 to the chassis.
Bizzarrini Chevrolet 5300 GT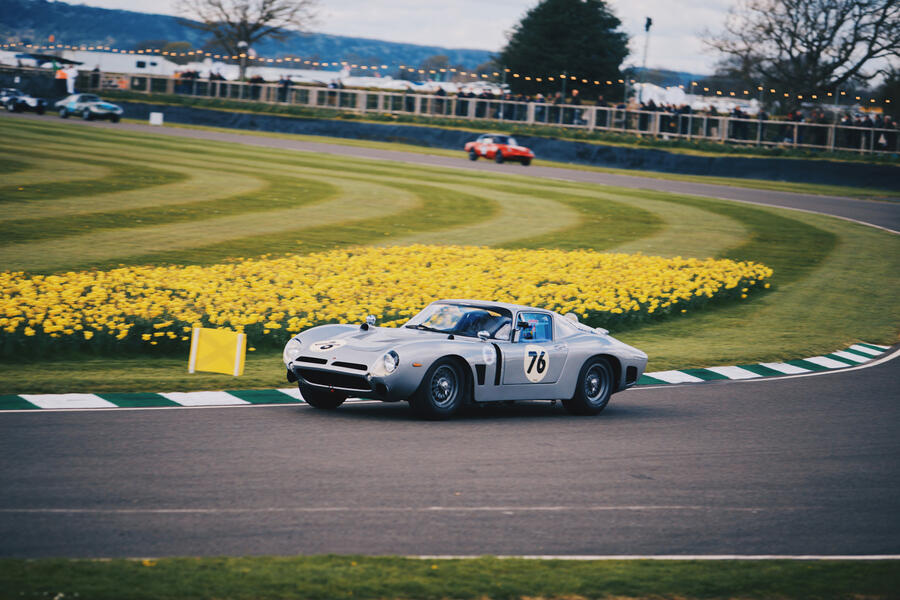 The Bizzarinni 5300 GT has to be one of the most beautiful cars ever made. It's much more than just a pretty sight, though: With a Chevrolet V8 that produces over 400 horsepower hidden under the downturned bodywork, it's also devilishly fast. Although this car didn't quite make it to the top of 286 km/h at the Goodwood track, it sounded glorious at any speed.