When you think of Dodge, the first thing that comes to mind is power. They are known for making great muscle cars. In their 122 year history, they have released some of the most famous muscle cars in the world, including the Dart, Challenger, Charger and Cornet.
If you look closely at Dodge's history, you can find one of the most impressive cars in their entire production life. A car that, with only 2 years of production, impressed enough to leave a mark and make people remember the model with great fondness.
The 1971 Dodge Demon 340 may be a mystery to many, but others remember it as one of the greatest Dodge creations. It's such an imposing car that those who remember driving it for the first time often describe it as "scary".
Relevant: Here's What You Need To Know Before Buying A Dodge Challenger SRT Demon:
Specifications and features of the 1971 Dodge Demon 340
The 1971 Dodge Demon 340 has a naturally aspirated 5.6L engine that releases approximately 275 horsepower and 340 lb-ft of torque. A V8 engine with rear-wheel drive and 4/5-seat coupe with fixed head and 2 doors. It has a 4-speed manual transmission that can easily take it from rest to 60 mph in about 7.5 seconds.
Also, the 1971 Dodge Demon 340 weighs about 3,353 lbs. and has a length of 192 inches and a width of 71.6 inches. Both the front and rear tires are E70-14. At release, the price of this Dodge was about $2800, which makes it quite cheap for such a large car. Especially young people were interested in this car.
Furthermore, the 1971 Dodge Demon 340 is equipped with a synchronized floor-shift transmission, all-wheel drum brakes, a high-quality rally suspension and many more great features. All this is balanced with the fact that they were basically trying to make a low budget dart. The engine also has a hot cam and hydraulic valve lifters.
More about the 1971 Dodge Demon 340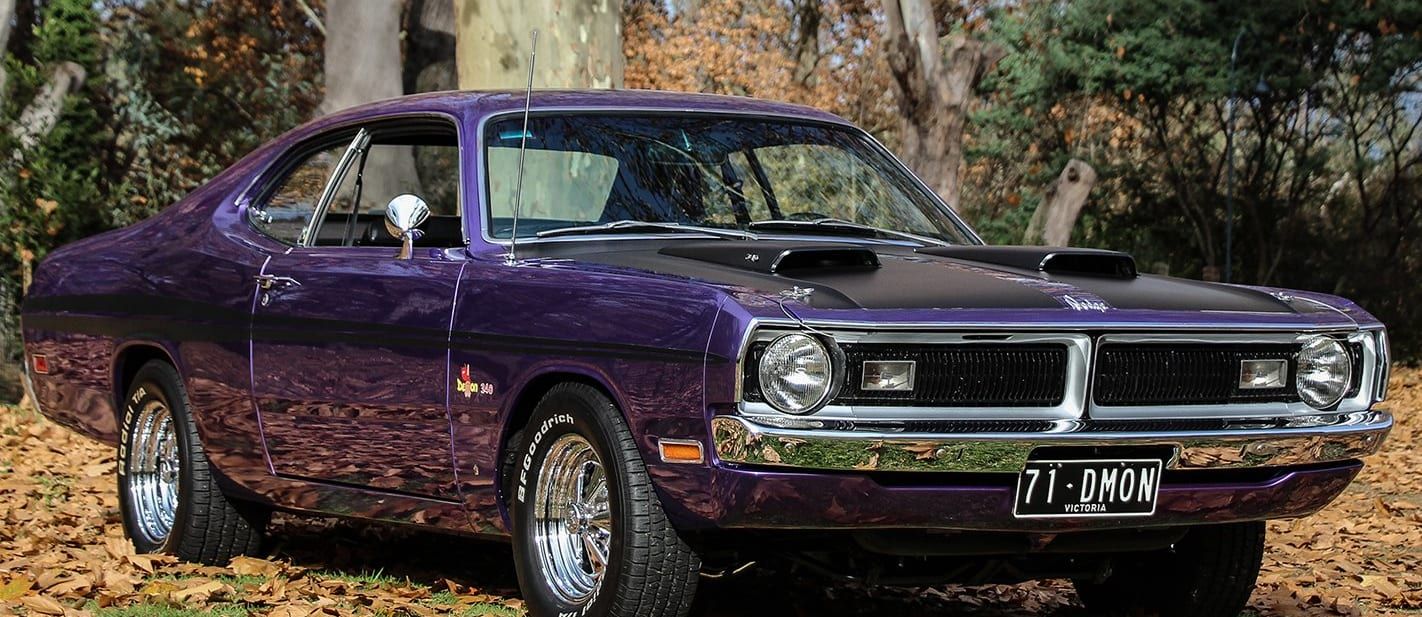 From a factual point of view, this car was good. It may not be intended as a car for everyday use, but for those who can afford all the expenses that come with this car, it looks like a fun car that can grab everyone's attention. But the thing is, the year this car was released, the context was different, and it might not look as good as we look at it now.
The information about the demon from 1971 is quite confusing. There are different versions of what happened to this car, but one thing is certain: it was the right car at the wrong time. Some people talk about the safety factor, and others think that the name "Demon" caused some inconvenience, and there are more theories all over the internet.
There is another important factor that makes it look more believable. In 1973, America faced an oil crisis that forced not only Dodge but all automakers to make some changes to their production. It was not a very smart decision to have a 5.6L vehicle on their sales list. Having a car that basically has fuel economy as no part of it would pose a problem not only for buyers, but also for the company.
Inspired by the Dodge Dart, the Dodge Demon was a proposal for an extremely fast car with amazing power, so you can think of it as a toy. Fun is a word that people who have had the chance to drive a Dodge Demon know what it's about. It was unbelievable to have a 275 hp car in the 70's, just imagine the power and sound of the engine. For many others, this car was unsafe. Anyway, those 2 years of production made a lot of people happy.
Relevant: 10 things you should know about the Dodge Demon
The Best Features of the 1971 Dodge Demon 340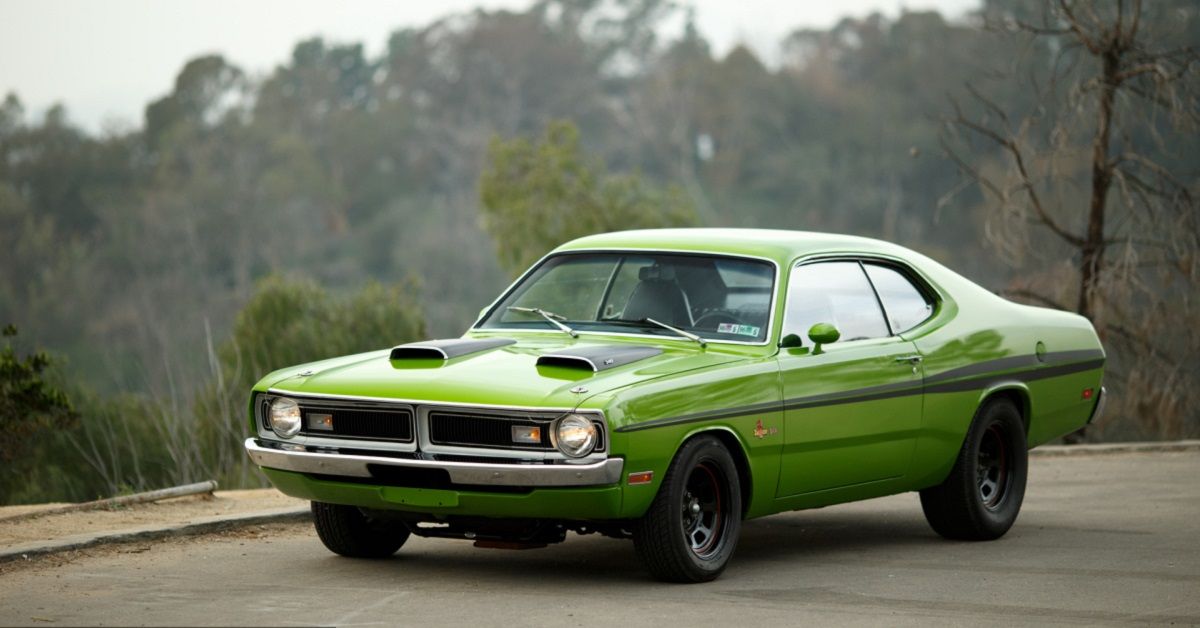 When you look at a 1971 Demon, you immediately get a muscle car vibe. It is impossible to hide the idea of ​​looking at it and immediately thinking of a noisy fast car. The hood air intake and dual grille on the front are some of the first features you'll notice when trying to identify a 1971 demon.
There are several stories that try to explain why Dodge stopped producing the car so quickly, but the most compelling seems to be because it had so much power and didn't quite meet safety standards, as a whopping 275 horsepower was something that never happened. when seen. For a car from the 1970s, those numbers were shocking and exciting at the time. The 1971 Dodge Demon 340 was mainly used by young people for the fun it could be.
In 2018, Dodge decided to relaunch the new version of the classic Dodge Demon as the Challenger SRT Demon. They tried to preserve the essence of the Demon by producing a powerful car. This new version has a 6.2L V8 that produces 808 horsepower, 717 lb-ft of torque and a top speed of 211 mph. It's a total beast.
Review: Daily driving with a Dodge Demon may not be as crazy as it sounds
Read next
About the author