Safety is one of the most important aspects when buying a car and safety is very closely related to technology.
Cars in India begin to integrate ADAS technology in their systems to improve road safety. This modern safety technology was limited to only high-end luxury cars, especially some Volvos. However, the same technology can now also be found in some vehicles in the mass market segment.
In this article, we have shared a list of the top 5 cars with ADAS technology in India.
Before jumping to the list of cars with ADAS, let's tell you what ADAS is.
ADAS (Advanced Driver Assistance Systems) is a modern safety technology that assists drivers when driving and parking. Cameras, sensors and radars work together to scan the area, which then relays this information to the car's system.
1. Mahindra
XUV 700
The Mahindra XUV 700 is one of the best-selling SUVs in its segment. The ADAS technology is offered in the AX7 and AX7L variants. The technology list includes Adaptive Cruise Control, Lane Departure Warning, Lane Keeping Assist, Forward Collision Warning, Automatic Emergency Braking, High Beam Assist and Traffic Sign Recognition. The blind-view monitor and adaptive cruise control are exclusive to the top-spec AX7 L variant.
The XUV 700 is available in petrol and diesel engines. Both petrol and diesel engines will receive a six-speed manual transmission and an automatic transmission with torque converter. The diesel XUV is powered by a 2.2-litre M-Hawk diesel engine producing 182 hp and 450 Nm of torque. The Petrol XUV is powered by a 2.0-litre m-stallion turbocharged direct injection petrol engine producing 200 hp and 380 Nm of torque.
2. MG Astor
MG offers ADAS technology in its top-of-the-line Sharp(O) (Savvy) variant. The ADAS suite in the Astor consists of Adaptive Cruise Control, Lane Departure Warning/Prevention, Lane Keep Assist, Forward Collision Warning, Automatic Emergency Braking, High Beam Assist, Blind Spot Detection and Rear Cross Traffic Warning.
Other features offered with the top-of-the-line equipment include a 6-way power driver's seat, a 10.1-inch touchscreen infotainment unit with connected-car technology, a 360-degree camera and a personal AI assistant.
It is offered in two engine choices: a 1.5-litre naturally aspirated petrol engine producing 109 hp/144 Nm and a 1.3-litre turbo petrol engine producing 138 hp/220 Nm. Transmission options include a five-speed manual, eight-speed CVT and six-speed automatic torque converter.
3. Honda City e: HEV
The Honda City Hybrid or e: HEV is one of the best equipped in this segment and offers several segment-first features and ADAS technology. Honda calls ADAS technology in Honda City Honda Sensing technology.
The first here is the collision avoidance system which includes automatic emergency braking. If there's an impending collision about to happen, you'll first get a visual and audio warning to get the driver to react first.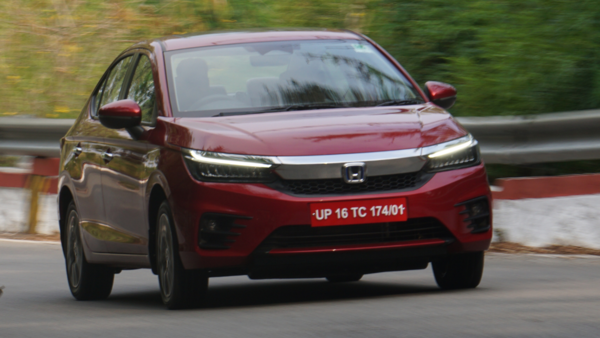 If the driver is still not paying attention, the system will brake hard and try to come to a complete stop. The car will have a road abandonment reduction system that will keep you from drifting off the road and gently bring the car back onto the road. Then there's the Lane Departure Assist that helps you stay in your lane while driving.
The car also gets the Automatic High Beam Assist that lowers the high beams when they detect approaching traffic. Last on the Honda Sensing list is the Adaptive Cruise Control which aids in long highway journeys by automatically reducing and increasing speed to a set limit.
4. MG Gloster
Another MG on the list is the MG Gloster. The MG Gloster was the first mass market car in India to receive ADAS. ADAS suite de Gloster includes automatic parking assist, adaptive cruise control, automatic emergency braking, collision warning, lane departure warning, etc.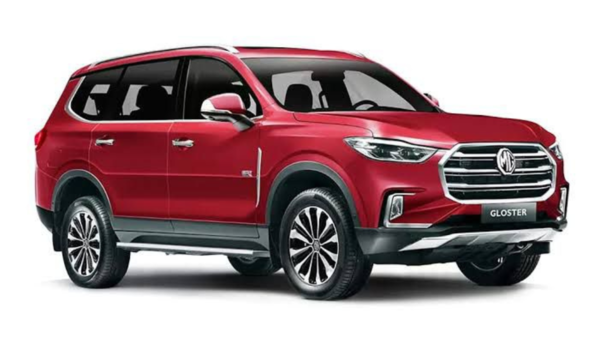 The two-wheel drive variants use a 2.0-litre turbo diesel engine with an output of 160 hp and 375 Nm of torque, while the four-wheel drive variants are powered by a twin-turbo setup that produces 215 hp and torque. of 480 Nm. The full-size SUV gets premium features such as a PM2.5 filter, wireless charging, 360-degree surround cameras, electric massage seats, automatic headlights and more.
5. Hyundai Tucson
Hyundai Tucson was recently unveiled for the Indian market. Tucson will be Hyundai's first model with ADAS. ADAS suite in the Tucson includes Front Collision Avoidance Assist, Driver Alert, Lane Departure Warning, Blind Spot Collision Avoidance Assist, High Beam Assist, Safe Exit Alert, Smart Cruise Control, Lane Keeping Assist, and avoiding rear-end collisions.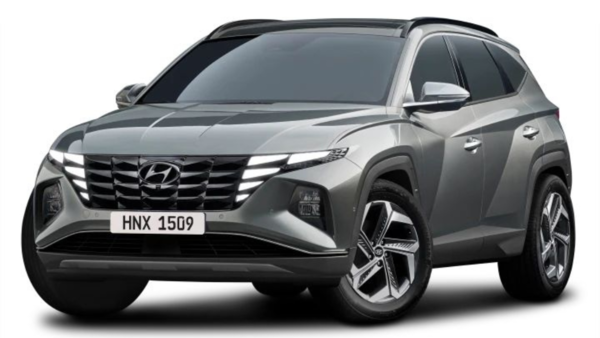 Other safety features on offer include 6 airbags, Electronic Stability Control, Vehicle Stability Management, Hill Descent Control, Hill Start Assist Control, a blind-view monitor and a surround-view monitor as standard.
The Hyundai Tucson is powered by a 2.0-litre diesel engine and a 2.0-litre wet-asp petrol engine. The former delivers a maximum power of 186 hp and peak torque of 417 Nm, while the petrol engine delivers 156 hp/192 Nm. While the diesel engine is offered as standard with an 8-speed automatic transmission, the petrol mill only gets a 6-speed AT. Hyundai also offers the Tucson with its HTRAC four-wheel drive configuration.
!(function(f, b, e, v, n, t, s) {
window.TimesApps = window.TimesApps || {};
const { TimesApps } = window;
TimesApps.loadFBEvents = function() {
(function(f, b, e, v, n, t, s) {
if (f.fbq) return;
n = f.fbq = function() {
n.callMethod ? n.callMethod(…arguments) : n.queue.push(arguments);
};
if (!f._fbq) f._fbq = n;
n.push = n;
n.loaded = !0;
n.version = '2.0';
n.queue = [];
t = b.createElement(e);
t.async = !0;
t.src = v;
s = b.getElementsByTagName(e)[0];
s.parentNode.insertBefore(t, s);
})(f, b, e, v, n, t, s);
fbq('init', '593671331875494');
fbq('track', 'PageView');
};
})(
window,
document,
'script',
'https://connect.facebook.net/en_US/fbevents.js',
);if(typeof window !== 'undefined') {
window.TimesApps = window.TimesApps || {};
const { TimesApps } = window;
TimesApps.loadScriptsOnceAdsReady = () => {
var scripts = ['https://static.clmbtech.com/ad/commons/js/2658/toi/colombia_v2.js',
'https://www.googletagmanager.com/gtag/js?id=AW-877820074',
'https://imasdk.googleapis.com/js/sdkloader/ima3.js',
'https://tvid.in/sdk/loader.js',
'https://timesofindia.indiatimes.com/video_comscore_api/version-3.cms',
'https://timesofindia.indiatimes.com/grxpushnotification_js/minify-1,version-1.cms',
'https://connect.facebook.net/en_US/sdk.js#version=v10.0&xfbml=true',
'https://timesofindia.indiatimes.com/locateservice_js/minify-1,version-14.cms'
];
scripts.forEach(function(url) {
let script = document.createElement('script');
script.type="text/javascript";
if(!false && !false && !false && url.indexOf('colombia_v2')!== -1){
script.src = url;
} else if (!false && !false && !false && url.indexOf('sdkloader')!== -1) {
script.src = url;
} else if (!false && (url.indexOf('tvid.in/sdk') !== -1 || url.indexOf('connect.facebook.net') !== -1)) {
script.src = url;
} else if (url.indexOf('colombia_v2')== -1 && url.indexOf('sdkloader')== -1 && url.indexOf('tvid.in/sdk')== -1 && url.indexOf('connect.facebook.net') == -1){
script.src = url;
}
script.async = true;
document.body.appendChild(script);
});
}
}